Chief Minister YS Jaganmohan Reddy once again showed his good heart. During the visit to Elamanchili of Anakapalli district, he met the sick victims and directly understood their problems and issued orders to the District Collector. District Collector Ravi Pattan Shetty spoke to the victims on the Chief Minister's orders and provided necessary assistance.

Aids in better treatment
A girl named Kondamanchili Vani from Elamanchili Kummariveedhi has not been able to speak since childhood and has no hearing. However, Vani Ammamma appealed to the Chief Minister YS Jaganmohan Reddy that there is no sufficient financial means to provide better treatment. CM Jaganmohan Reddy has promised to provide immediate help.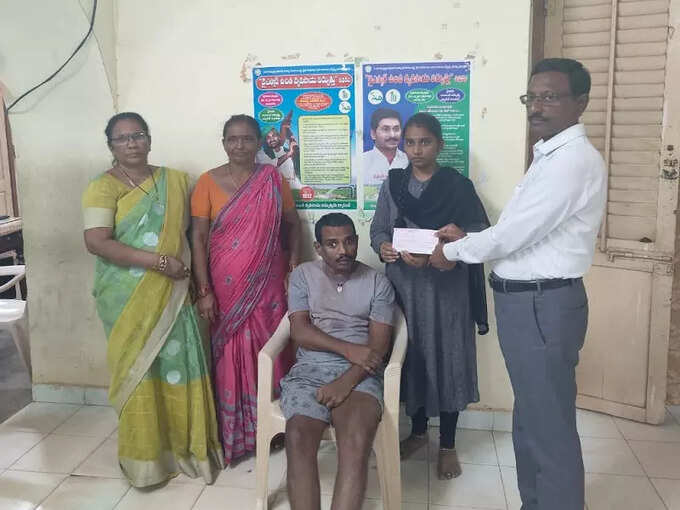 A person injured in a bike accident..
Kalaga Shivaji from Saitharupet of S Rayavaram Mandal was seriously injured in a motorcycle accident and was treated. After that gradually he was confined to a wheelchair as his other organs did not work. Shivaji's family members appealed to CM Jagan that they did not have sufficient financial resources to provide him with better medical treatment. With this, CM Jagan assured immediate help.
On the orders of the Chief Minister, Anakapalli District Collector Ravi Pattan Shetty.. from CM Relief Fund Rs. 1 lakh each was sanctioned to both the victims. Anakapalli RDO A.G. sent those checks. Chinnikrishna handed over to the victims at the local Tehsildar's office. The affected families expressed happiness with the CM's response. He said that the Chief Minister's quick response to his problem will never be forgotten.