Last Updated: 08 May, 2022 08:15 AM
Published: 08 May 2022 08:15 AM
Last Updated: 08 May 2022 08:15 AM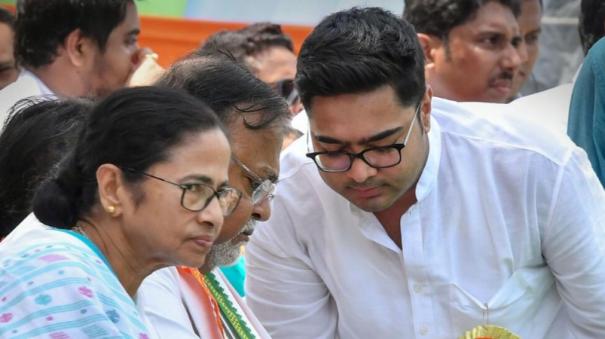 New Delhi: A Delhi court has issued a warrant for the wife of a close relative of Chief Minister Mamata Banerjee in connection with the coal scam in West Bengal.
The state-owned 'Eastern Coal Mining Company' extracts coal from Kunustoria and Khajuraho areas around the Asansol area in West Bengal. Anup Majhi, a local, is involved in the smuggling and sale of coal worth crores of rupees from here. It was alleged that part of the proceeds from the illegal sale was received by Chief Minister Mamata Banerjee's cousin Abhishek Banerjee and his wife Rujira Banerjee. The CBI registered a case in this regard in November 2020.
Based on this, the enforcement division filed a case. The Enforcement Division and the Delhi High Court have repeatedly summoned Rujira Banerjee to appear before it. However, he did not appear and Magistrate Sinikta Sarwaria issued a warrant for Rujira Banerjee's bail and adjourned the case till August 20.
.