Last Updated : 03 Jul, 2022 05:25 AM
Published : 03 Jul 2022 05:25 AM
Last Updated : 03 Jul 2022 05:25 AM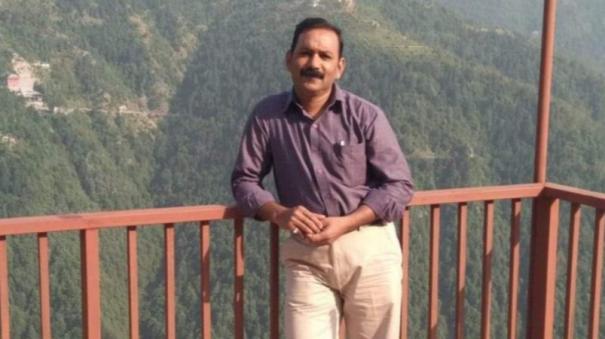 New Delhi: Union Home Minister Amit Shah yesterday ordered the National Investigation Agency (NIA) to investigate the murder case of Maharashtra drug store owner Umesh Golke.
Umesh Golke (54) ran a veterinary medicine shop in Amaravati, Maharashtra. He returned home from his shop on a two-wheeler around 10 pm on June 21. His son and wife accompanied him in another vehicle.
6 people arrested
Then two men on a motorcycle intercepted Umesh Kolke and killed him by slitting his throat. The reason for his murder was not known at first. Police have arrested 6 people including Mudazir Ahmed Sheikh Ibrahim (22), Shahrukh Badan Khan (23), Abdul Tabeeq Tasleem (24), Shoaib Khan (29) and Ateeb Rasheed (23) in connection with the murder.
Umesh Golke had commented on social media in support of Nubur Sharma during the investigation conducted by the police. So they said that he was killed by strangulation.
A police official said, "Umesh Golke mistakenly shared a comment in favor of Nubur Sharma in his clients' WhatsApp group. Some of them are Muslims. After that, Irrfan Khan has gathered 5 people to kill Umesh Kolke. He said that he would give them Rs 10,000 and a car to escape. The knife used in the murder has also been seized," he said.
However, Amaravati district BJP president Dushar Bharatiya has said that the Maharashtra police have tried to hide this information first. This murder took place on June 21. Had the police not hidden the truth, the murder of the Udaipur tailor would have been prevented," Dushar Bharatiya said.
Now, after Union Home Minister Amit Shah has ordered the NIA to investigate the murder case, the Maharashtra Anti-Terrorism Squad and the National Intelligence Agency have gone to Amaravati to investigate the murder case.
.