Published: 22 Nov 2021 03:06 am
Updated: 22 Nov 2021 07:57 am
Published: 22 Nov 2021 03:06 AM
Last Updated: 22 Nov 2021 07:57 AM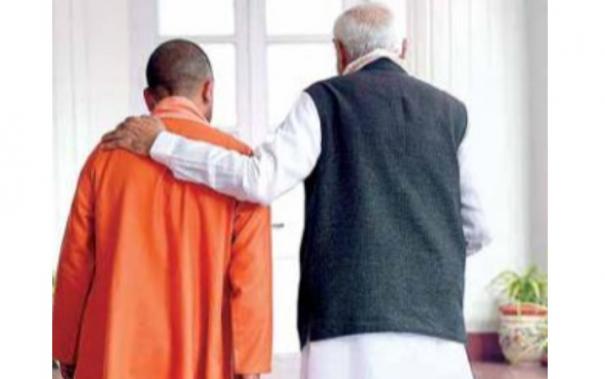 Lucknow: A three-day conference of All Union Territory and State Police DGPs held in Lucknow, the state capital of Uttar Pradesh, concluded yesterday. In this conference Prime Minister Modi attended and held consultations with the DGPs.
In this situation yesterday morning Prime Minister Modi was met by Chief Minister Yogi Adityanath.
Later, on his official Twitter page, Chief Minister Yogi Adityanath posted in Hindi:
Let us dedicate our body and soul and let the sun roll. We have set out with the promise of rising above the sky and creating a new India.
Thus stated in it.
He added, "At the Police DGPs Conference Prime Minister I participated with Modi. It turned out to be an important conference. In this we have consulted extensively on the modernization of our police force. "
.