Rahul Gandhi's silence about contesting for the post of Congress president has caused confusion among the election organizers as the time for the election for the post of Congress president approaches.
The party had announced that the election of the Congress President would be held from August 21 to September 30. But Rahul Gandhi is yet to clarify his decision on the presidential race.
Sources in the party say that the Congress party is also tired of using various strategies to encourage Rahul Gandhi to contest for the post of president.
Congress Working Committee meeting to finalize the election result is also being postponed as Rahul Gandhi has not made any clear statement about the presidential race.
The Central Election Committee of the Congress Party has taken up the preparations for the election under the leadership of Madhusudan Mistry. The Election Committee said that if the election date is announced now, we will take the next steps quickly.
We are doing our job. It is enough if the Congress Working Committee announces the election date. Mistry said that 9000 people from the state Congress Committee across the country have been identified as eligible to vote. He said that along with the election of the Congress party president, the state Congress committee presidents will also be selected.
Procrastination: Congress MP Rahul Gandhi will start the Bharat Jodo Yatra at Kanyakumari on September 7. According to the decision reached in the brainstorming meeting held in Udaipur, 12 states from Kashmir to Kanyakumari will be selected for the pilgrimage. Congress has said that the purpose of this yatra is to gather the support of like-minded political parties and organizations to uphold constitutional rights and democracy and counter separatism.
From Kashmir to Kanyakumari, the Yatra covers a distance of 3500 km across 12 states. This initiative of the Congress has been welcomed after several decades.
It is said that if Rahul Gandhi does not make any concrete statement about contesting for the post of Congress president by September 7, the election date will be further postponed. It is also said that if Rahul Gandhi does not agree, any of Ashok Khelat, Mallikarjuna Kharge, Mukul Wasnik, Kumari Shailaja, KC Venugopal and others may be stopped. But it is said that the party would like Sonia Gandhi to continue as the leader in view of the 2024 elections in such an environment.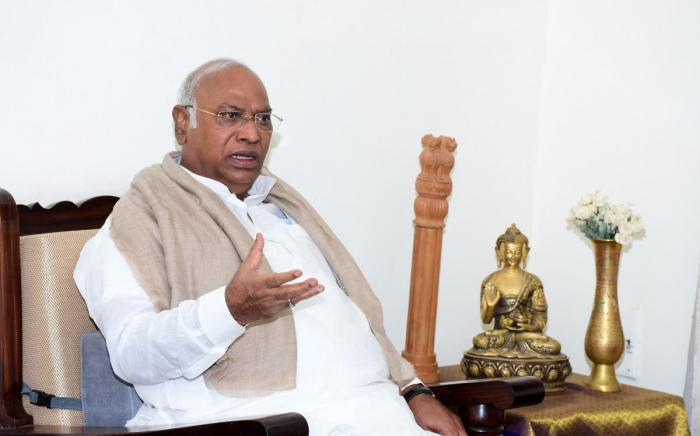 A stubborn Rahul: After the last 2019 Lok Sabha elections, Rahul Gandhi, who resigned as the Congress president, had said that it is not necessary for the Congress to have a leader from the Gandhi family. He still seems to be adamant about the same position. Similarly, Rahul Gandhi has said that the volunteers should promote the party and not himself in the Bharat Jodho Yatra to be conducted by the Congress.