Last Updated: 28 Jun, 2022 05:53 AM
Published: 28 Jun 2022 05:53 AM
Last Updated: 28 Jun 2022 05:53 AM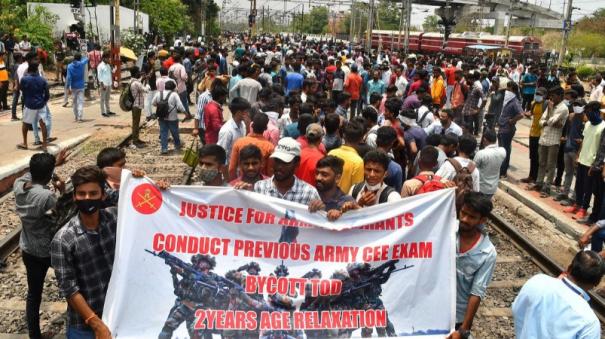 New Delhi: The Central Government has recently announced the Agni Path project, which will include soldiers in the Army, Navy and Air Force on a 4-year contract basis. Satyagraha protests were held across the country yesterday on behalf of the Congress against the plan. In Delhi, senior Congress leader Mohan Prakash told reporters:
The central government should accept the demand of the youth and withdraw the Agni Path project. The BJP government is weakening the country's security with the new plan. It is the duty of the Central Government to provide employment to the youth. But the ruling BJP government in the middle is questioning the future of millions of young people waiting to join the army. Young people who protested against the new plan have been jailed. To free them. There are 1.25 lakh vacancies in the three forces. Fill them immediately.
The Congress has filed a petition with Prime Minister Narendra Modi seeking the withdrawal of the Agni route project. He must abandon his stubbornness and listen to the demands of the youth. If the plan is not withdrawn, Congress will continue to struggle inside and outside parliament. Thus he said.
.