Last Updated: 06 May, 2022 07:10 AM
Published: 06 May 2022 07:10 AM
Last Updated: 06 May 2022 07:10 AM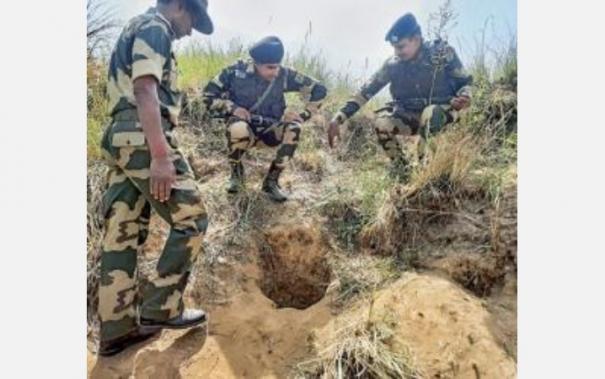 Srinagar: BSF troops found a secret tunnel in the international border area of ​​Chuck Fakhira in Jammu and Kashmir's Samba district yesterday evening while on patrol. It was discovered that the mine was 150 meters long from Pakistan to India.
BSF DIG SBS Chandu said yesterday, "The mine is newly set up from the Pakistani side. Its exit area is 2 feet high. 21 sandbags have been used to strengthen the exit area. The discovery of the mine has foiled a terrorist plot to disrupt the upcoming Amarnath pilgrimage. "
On April 22, two militants attacked a CISF bus in the Chunchuan area of ​​Jammu. One assistant sub-inspector was killed. 9 people were injured. The two attackers were subsequently killed in the encounter.
.