Last Updated: 14 May, 2022 05:58 AM
Published: 14 May 2022 05:58 AM
Last Updated: 14 May 2022 05:58 AM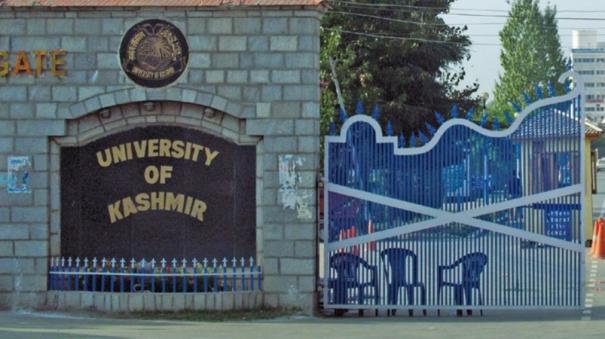 Srinagar: Attempts have been made to weed out the extremists and those who have helped infiltrate the state government administration as civil servants during the previous regimes in Jammu and Kashmir.
As part of this, the Jammu and Kashmir government has sacked Altaf Usain Pandit, a chemistry professor at the University of Kashmir, Mohammad Maqbool Hajam, a teacher in the school education department, and Ghulam Rasool, a police constable.
This has been approved by Deputy Governor Manoj Sinha.
Altaf Pandit, who taught chemistry at the University of Kashmir, is said to be closely associated with the Jamaat-e-Islami and trained as a militant in Pakistan.
He also served for 3 years in the banned Jammu and Kashmir Liberation Front. He has been instrumental in organizing academic and violent protests against the killing of militants. He was instrumental in propagating separatism among students and in joining 3 student extremist organizations.
Author Mohammad Maqbool Hajam has been an indirect aide to a militant organization. He has been brainwashing young people. He was one of the attackers on the tragic city police station and other government buildings. He has been involved in extremist activities since he was a government teacher.
Ghulam Rasool, a police constable, has been providing indirect assistance to militants. He has been sharing information about counter-terrorism operations with militants. He has leaked the names of those involved in counter-terrorism work and endangered their lives.
Hizbul Mujahideen militant Mushtaq Ahmed, who fled to Pakistan, has been linked to Aurangzeb.
.