Last Updated: 12 May, 2022 07:32 AM
Published: 12 May 2022 07:32 AM
Last Updated: 12 May 2022 07:32 AM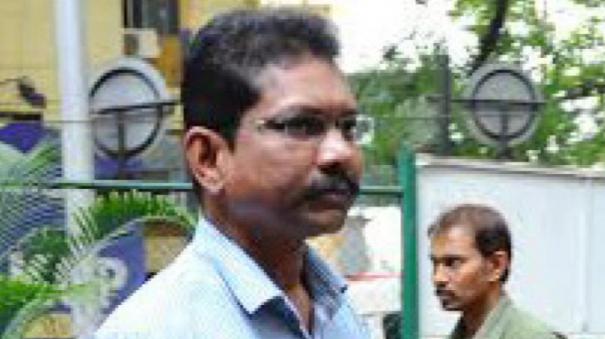 Bangalore: IPS officer Rabindranath from Andhra Pradesh. He has been working in the Karnataka Police since 1989. A member of the Dalit community, Umapathy, who was the then DGP of the then administration, resigned in 2008 claiming that he had been treated with disrespect. He returned to work after refusing to accept the resignation.
In 2014, he was accused of taking a photo of a woman on his cellphone at a restaurant in Bangalore. Rabindranath had then resigned, claiming that the then Bangalore City Police Commissioner Raghavendra Aurathkar was involved in the conspiracy to block his promotion. The resignation letter was not accepted as the police then staged a protest in support of Rabindranath.
Rabindranath also resigned in 2020, claiming that he had given promotions to juniors. Then Chief Minister Eduyurappa intervened and withdrew his resignation letter.
Rabindranath, who was the DGP of the Karnataka Civil Rights Enforcement Directorate, was recently transferred to the Police Training Division. Dissatisfied with this, Rabindranath resigned for the 4th time. The letter was handed over to Chief Secretary Ravi Kumar yesterday.
In his resignation letter, Rabindranath said, "Some government officials in Karnataka have been accused of forgery. S.D. They have got caste certificate and are holding big posts. The complaint arose that someone currently holding the MLC post was using a fake certificate. It is also shocking that the daughter of Renukacharya, the political adviser to the Karnataka Chief Minister Basavaraj Bomma, was transferred as I was investigating the appointment with a fake certificate. "
.