Last Updated: 01 May, 2022 05:14 AM
Published: 01 May 2022 05:14 AM
Last Updated: 01 May 2022 05:14 AM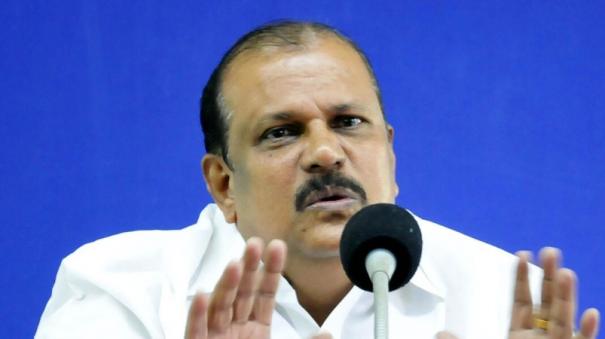 Trivandrum: The contraceptive pill is mixed in soft drinks served in Muslim-run hotels. Kerala's senior political leader P.C. Said George.
P.C. hails from Poonch area in Kottayam district of Kerala. George (70). He started his political career in Congress and switched to various parties. He started the Kerala Janapaksam party in 2019 and contested the last Lok Sabha elections in alliance with the BJP. Elected 7 times as MLA from Poonch Assembly constituency, he is the senior political leader of Kerala.
PC George participated in the Ananthapuri Hindu Maha Sammelan Conference held in Thiruvananthapuram yesterday and gave the inaugural address:
"The contraceptive pill is mixed in soft drinks served in Muslim-run hotels, causing infertility in both men and women, thereby trying to control the population of other communities and increase the population of Muslims. There is a conspiracy going on to make India a Muslim country.
Hindu and Christian women do not want to have more children. They practice family planning. But Muslim women are having more children. Hindu and Christian women should also have more children to compete with them. India should be declared a Hindu nation now.
In areas where other communities are more populous, Muslim businessmen start their own companies and try to dominate economically. Muslim preachers spit 3 times on food items. Those types of food are served to the people. Why should we eat the food they spit on and ignore it, "he said.
P.C. George's opinion has been the subject of much debate in Kerala politics. Complaints have been lodged against him with the police and Chief Minister Binarayi Vijayan on behalf of Muslim organizations.
Indian Muslim League leader P.K. Peros, in a complaint to the Kerala Police Chief, has demanded the arrest of C.C. George for inciting religious riots. Leaders of the Communist and Congress parties also strongly condemned George's comments.
.