Last Updated : 19 Sep, 2022 04:35 AM
Published : 19 Sep 2022 04:35 AM
Last Updated : 19 Sep 2022 04:35 AM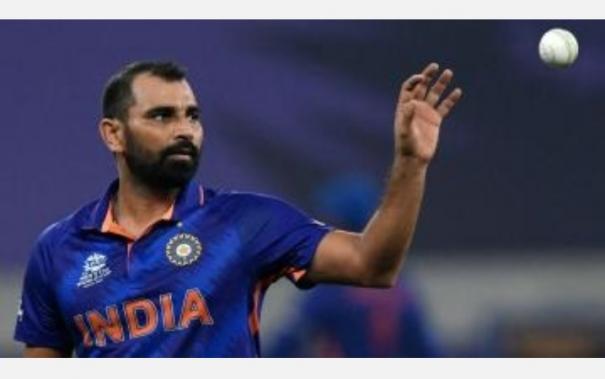 New Delhi: Indian cricketer Mohammad Shami has withdrawn from the T20 international cricket series to be held with Australia due to corona virus infection.
Australian cricket team is going to tour India to play 3 international T20 cricket matches. The first match of the series is scheduled to be played on September 20 in Mohali.
In this case, Indian fast bowler Mohammad Shami has been confirmed to be infected with Corona. Subsequently, the Board of Control for Cricket in India (BCCI) said that Mohammad Shami will not play in the T20 series against Australia.
Accordingly, Umesh Yadav has been included in the team instead of Shami, according to the BCCI.
Cricket critics have opined that Mohammad Shami's withdrawal from the series against Australia is a setback for the Indian team.