Last Updated: 30 Apr, 2022 06:52 AM
Published: 30 Apr 2022 06:52 AM
Last Updated: 30 Apr 2022 06:52 AM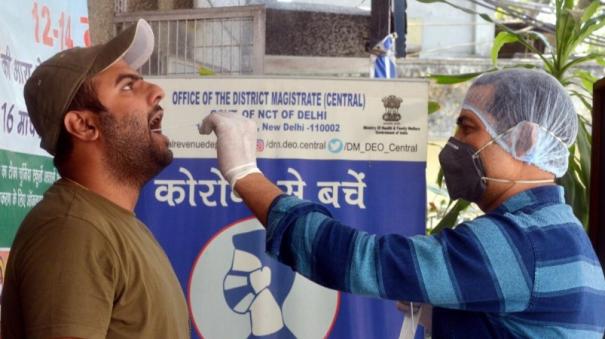 New Delhi: Across the country, 3,377 people were newly diagnosed with corona in a single day. In 24 hours, 60 people were killed by the corona.
Corona vulnerability is on the rise again across India. In the last 24 hours until 8am yesterday, 3,377 new people were affected by corona. This brings the total number of corona victims so far to 4,30,72,176. Across the country, 60 people have died in the corona in 24 hours. In addition, the death toll from the corona has risen to 5,23,753.
17,801 people are in treatment for corona. This is 821 more than the previous day. 2,496 people who had been treated for corona infection recovered. The number of people who have recovered so far has risen to 4 crore 25 lakh 30 thousand 622. A total of 22,80,743 doses of vaccines were administered to people across the country on the heels of yesterday. The total number of vaccine doses given to the population so far has crossed 188.65 crore. This information was given by the Central Ministry of Health.
.