Last Updated : 30 Jun, 2023 01:44 PM
Published : 30 Jun 2023 01:44 PM
Last Updated : 30 Jun 2023 01:44 PM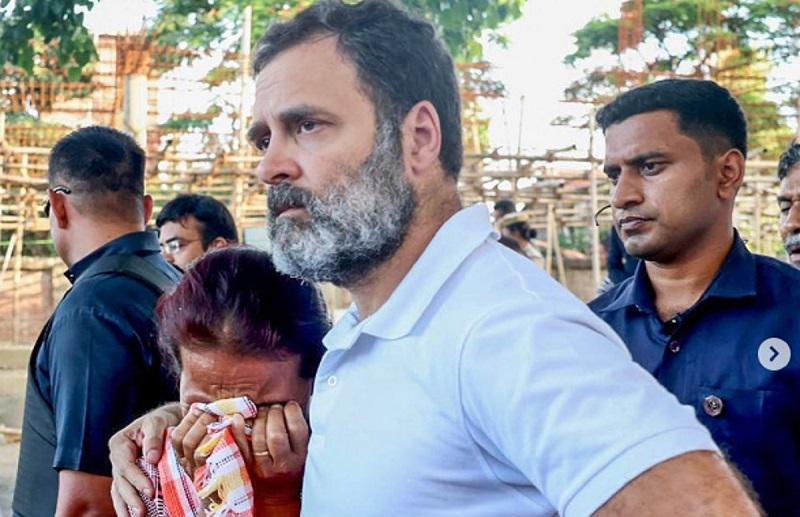 Imphal: Rahul Gandhi, who is on a two-day visit to Manipur, shared his experience of meeting the people staying in the relief camps on his Instagram.
In it, he posted, "Every brother, sister and child I have seen there (relief camps) is crying for help. Peace is the main need of Manipur now. Peace must be established immediately in Manipur to protect the lives and livelihood of the people. All our efforts must be united to maintain peace." .


The Maithei caste, who live in the northeastern state of Manipur, are demanding that they be included in the tribal list. The Kuki tribes are strongly opposed to this. Due to this, there has been a conflict between the two factions there for the last 2 months. More than 100 people have died in the related violence. People from the riot affected areas have been accommodated in relief camps.
Meanwhile, former Congress President Rahul Gandhi reached Manipur President Imphal yesterday on a 2-day trip to visit the riot-affected areas. From there he was going by car with security vehicles to Surasandpur, which was badly affected by the riots. Then, the police stopped his security vehicle near Vishnupur.
After that, Rahul Gandhi returned to Imphal and went to Surasandpur by helicopter. Rahul met and talked to the people who were affected by the riots and stayed in the camps. In this case, Rahul Gandhi shared on his Instagram about meeting the people affected by the riots.
Don't miss out!