The Prophet's Mosque Affairs Agency published on its official account on "Twitter" pictures of clouds and rainfall on the Prophet's Mosque, and other scenes of worshipers during showers of rain.
Visitors to the Prophet's Mosque during rain
Social media activists circulated many pictures of clouds, rain and the appearance of a rainbow in the sky of Madinah yesterday, and some confirmed that the clouds that filled the city's sky are called "Mammatus", a weather term for the shape of those clouds.
Also, the hashtag #Rain_Al-Madina carried many rainy snapshots and expressive words, as one of them said, "It did not rain in good weather… the equivalent of an atmosphere in feeling, the city of longing and kindness… in which the good of all people live."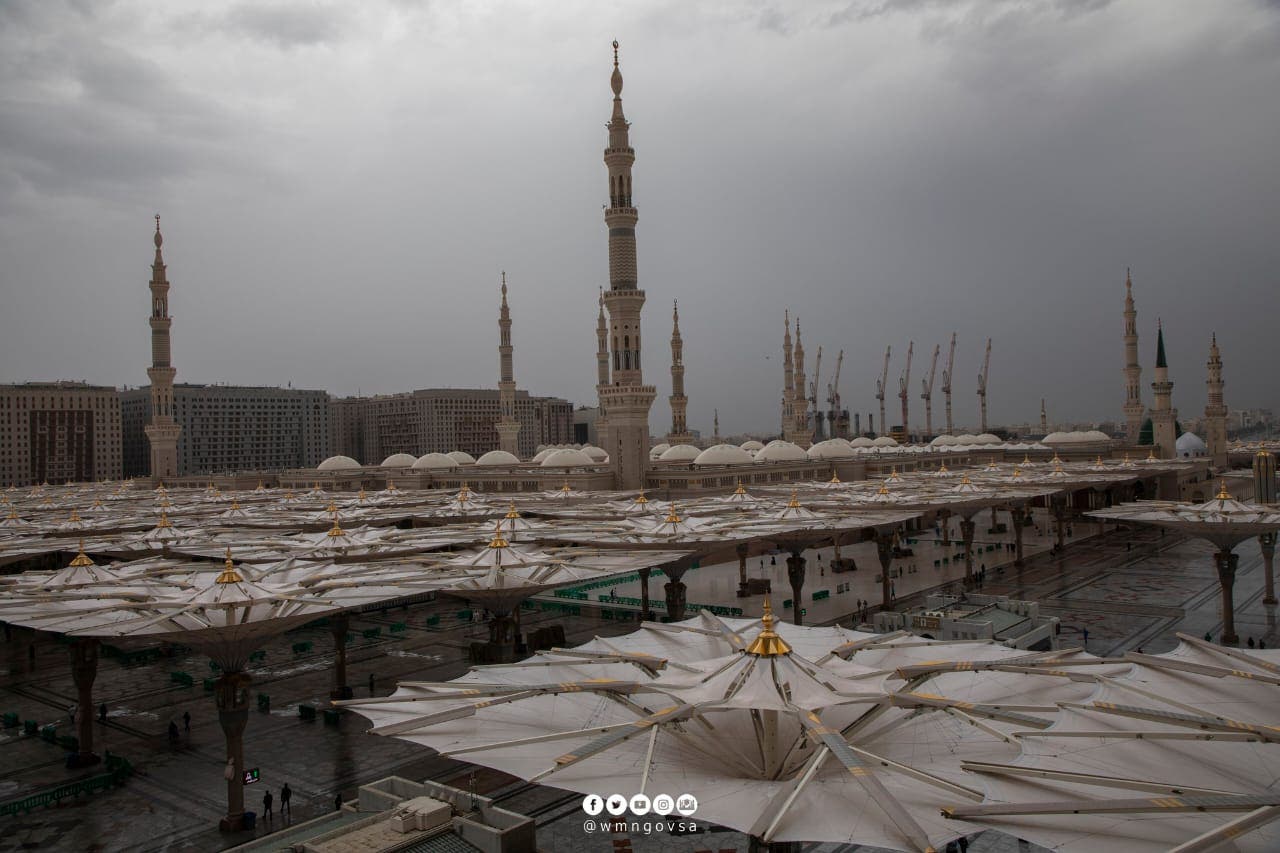 This is how the sky of the Prophet's Mosque looked
In addition, the General Presidency Agency for the Affairs of the Prophet's Mosque confirmed that it has intensified its work in the yards and facilities of the Prophet's Mosque by operating all its energies of human and mechanical cadres in accordance with the pre-established rain situation plans.
The agency raised carpets from exposed sites, dried rainwater through the use of machines and manpower, and organized the corridors in the squares, in addition to distributing umbrellas to visitors and worshipers, to ensure their safety and provide all services for them to perform their worship in comfort and tranquility.