New Delhi: The Railway Board has decided to charge Rs 10 to Rs 50 per passenger ticket for railway station development. This is likely to increase fares for long-distance train travel.
More than 50 railway stations across the country are being upgraded with private contribution. It has been announced that this surcharge will be levied on passengers boarding and alighting at existing railway stations and future upgraded railway stations.
This fare is named as Station Development Fee (SDF).
It has been announced that this extra charge will be added at the time of booking the ticket. The announcement that train passengers will be charged the same as airline passengers for airport improvements has raised criticism.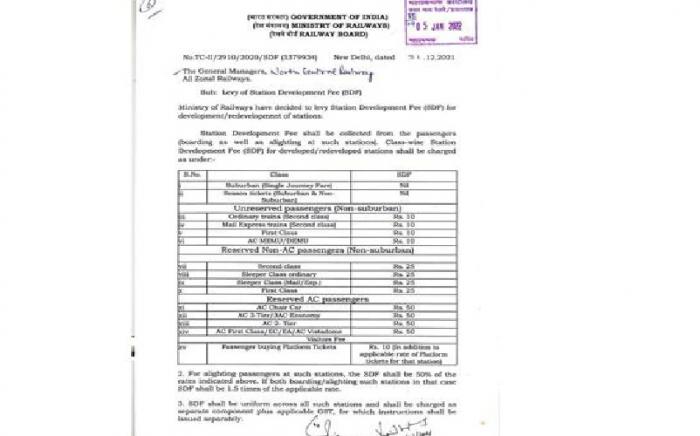 Accordingly, AC class passengers will be charged Rs 50 for train station upgrades, Rs 25 for bedded passengers and Rs 10 for non-booked passengers.
Long-distance train fares are likely to rise due to railway station upgrades.
For example, one person booked a train ticket from Delhi to Mumbai. He will have to pay upgrade fees for those two railway stations that are under development. This will increase the fare up to Rs.100.
Perhaps if the person had booked a ticket to Mumbai from a small suburb in the suburbs instead of the Delhi main railway station in order to reduce the fare burden, he would only have to pay the upgrade fee for a train station to Mumbai as his destination.
It has been reported that there will be no fare for passengers on suburban trains. However, an additional Rs 10 will be charged for walkways at railway stations where development work has taken place.
.