Last Updated: 03 May, 2022 07:04 AM
Published: 03 May 2022 07:04 AM
Last Updated: 03 May 2022 07:04 AM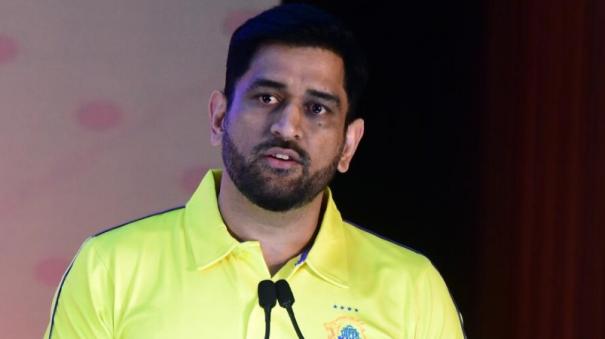 Pune: Chennai Super Kings skipper MS Dhoni said that the batsmen played well in the match against Sunrisers Hyderabad. Dhoni said.
Chennai Super Kings beat Sunrisers Hyderabad by 13 runs in a 46-league match of the IPL cricket tournament in Pune last night.
Speaking after the win, CSK captain Dhoni said, "I knew last season that Jadeja would be the captain this year. For the first two games, I oversaw his leadership. Then I let him. I insisted that he make his own decisions and take responsibility for them. Not everything can be fed on a spoon. Once you become a captain, a lot of things will depress you. I think this may affect the performance of that player.
I had told Jadeja that he had to be bold in many things while taking charge as captain. But, as the series went on, the pressure of the captaincy affected his batting and bowling. His mind was also exhausted. This is why Jadeja resigned.
The batsmen played well in this match against Hyderabad. In this way we set a challenging goal for the opponent. Ruduraj, Conway game was better. But we gave up 25 runs in the first 2 overs.
Do not worry if 4 sixes go in an over, do something with the remaining 2 balls. So I will always say that success will come. Our spinners bowled consistently from the 7th over to the 14th over. "
Hyderabad captain Kane Williamson said, "It is a challenge to reach when the opponent is accumulating more than 200 runs. We fought to the last though. We failed because we lost wickets at the crucial moment. Feeling we have 'Run out of gas' emotionally. We will be back in the next game. "
Today's game is Gujarat-Punjab
Time: 7.30pm Live: Star Sports
.