Pep Guardiola failed again to win the Champions League title after his sudden exit at the hands of his Spanish host Real Madrid after losing 1-3 after an extension, Wednesday, in the second leg of the semi-final, which brought to mind a famous statement by Dimitri Solek in which he confirmed that the actions of the famous Spanish coach With former Ivorian star Yaya Toure, she will deny him the prestigious title again.
It is the sixth failure of City in six seasons under the supervision of Guardiola, who was cursed by the competition that he imposed his control over years ago.
Guardiola, crowned with the Big Ears Cup in 2009 and 2011 with Barcelona, ​​has since witnessed some "famous" failures, to which add to the disappointment he suffered on Wednesday at the "Santiago Bernabeu" stadium in the capital, Madrid.
Fans highlighted the famous statement of Ivorian agent Yaya Toure, former Manchester City player, who said in 2018: "I do not think Pep will win the Champions League again, I am sure that many African shamans will prevent him from winning the championship, it will be like an African curse." On a beep, time will reveal whether you're right or wrong.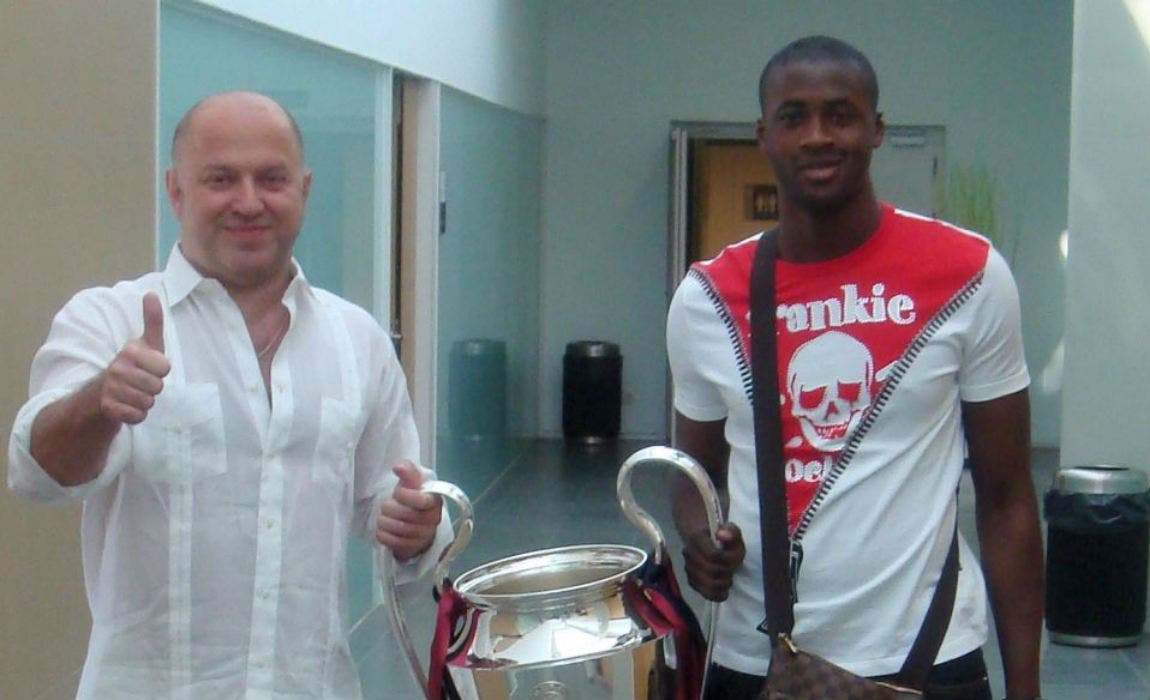 Toure and his agent
Dimitri Seluk's statements came after Yaya Toure left the club in 2018, as the Ivorian midfielder won the two English Premier League titles with Manchester City, and starred greatly, before Guardiola reduced his playing minutes and kept him on the bench in many cases.
Both Toure and his agent accused Manchester City coach Seluk of setting an agenda against African players and not treating them well.
On Wednesday, social networking sites witnessed wide circulation of the statements of Yaya Toure's business agent, to indicate that the African curse may be real and is the reason why Pep Guardiola and Manchester City did not win the continental title.