Published: 29 Dec 2021 05:59 am
Updated: 29 Dec 2021 05:59 am
Published: 29 Dec 2021 05:59 AM
Last Updated: 29 Dec 2021 05:59 AM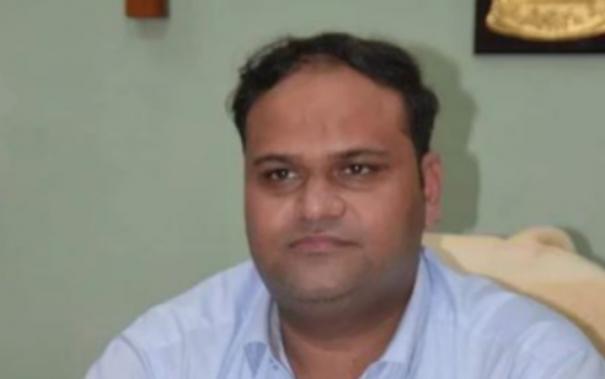 Bhopal
To suspend the salaries of government officials who do not take action on complaints lodged by the people in the state of Madhya Pradesh district collector Ordered. He has also received praise on social media for not paying his salary.
State of Madhya Pradesh Jabalpur Karamveer Sharma is the District Collector. During a meeting held at the District Panchayat Office last Monday, the Chief Minister's Helpline received departmental complaints regarding pending complaints. Karamveer Sharma Researched. It was found that there was a delay in resolving a number of complaints.
Thus infuriated district collector Karamveer Sharma has ordered the suspension of his own pay for December and the pay of some high-ranking officials.
A senior official working in the administration said, "The district panchayat was dissatisfied with the inspection. district collector He became furious and immediately prepared an order during the investigation. In it he ordered the district treasury officer to suspend the salaries of all high-ranking officials, including his own pay, and to implement this in all departments.
The Collector said that the order was issued without taking any action on the complaints pending for more than 100 days. Sharma has also ordered the suspension of the salaries of deputy municipal commissioners for negligence in dealing with matters related to cleanliness helpline in cities.
Further, the Collector has directed to suspend the invoices of some plaintiffs for negligence in revenue cases and for PIU (Project Enforcement Division) for being lax in handling various cases.
The deadline for resolving all complaints related to the Chief's Helpline is December 31. district collector Karamveer Sharma Has determined. Failure to do so will result in further draconian action Karamveer Sharma Advised, "he said.
Jabalpur district collector The move, which has been ordered to suspend the salaries of officials who fail to take action on the issue, has garnered huge praise among the people and on social media.
.