Last Updated: 23 Jun, 2022 06:50 AM
Published: 23 Jun 2022 06:50 AM
Last Updated: 23 Jun 2022 06:50 AM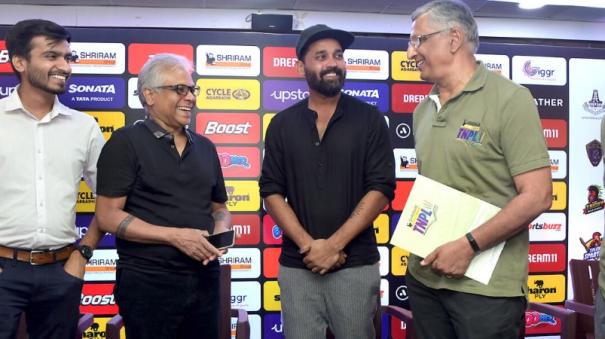 Chennai: The 6th DNPL Series on behalf of the Tamil Nadu Cricket Association starts today (23rd) in Tirunelveli.
The series will be played in Dindigul, Coimbatore and Salem till July 31. No matches were held at the Chepauk Stadium in Chennai this time due to renovation work.
A total of 32 matches in 28 days
Current champions Sepp்l சூப்பர் Super Gillies, Dindigul Dragons, Tirupur Tamils, Leica Coimbatore Kings, Nellai Royal Kings, Trichy Warriors, Salem Spartans and Madurai Panthers will take part in the series. A total of 32 matches will be played in 28 days.
Chepauk Gillies – Nellai Royal Kings clash in the opening day today at 7.15 pm at the ICL Shankar Nagar Ground in Tirunelveli.
The total prize money of the series is Rs 1.70 crore. The champion team will get Rs 50 lakh and the runner-up team will get Rs 30 lakh.
Murali Vijay, a 38-year-old Indian cricketer, is making his debut for Trichy after 2 years in the series.
.