Eugene Kaspersky, CEO of Kaspersky, gave, in an exclusive interview with the "Arab Technical News Portal", "golden" information about digital immunity and the cybersecurity scene and its future. He also spoke at length about the new KasperskyOS operating system, which is the first of its kind in the world.
Eugene Kaspersky – CEO of Kaspersky
* What are the reasons that prompted Kaspersky to develop a new secure operating system? What is the nature of the difference between it and other secure operating systems in the market?
**The cyber threat landscape is getting more complex and evolving from year to year, and today's cybercriminals are more advanced than ever with their skills, determination, and motivation, harming businesses with their headline-grabbing attacks, targeting various Sectors, including: health care, information and communication technology, financial services, industrial facilities, critical infrastructure, etc.. Hence, there is no longer any safe sector that enjoys complete immunity completely.
In these dangerous circumstances, the traditional approach to cyber security in IT systems becomes less effective at some point, and this justifies the importance of the urgent need to find new ways to enhance IT security.
In response to these challenges, we have created a fundamentally new concept of protecting IT solutions, or what we can call "digital immunity". And if cyber security is just a reactive measure, "digital immunity" can be defined as a proactive concept that is safe for every design.
Based on this, we developed Kaspersky's digital immunity operating system KasperskyOS from scratch, which is a platform for building digital immunity products. Its architecture is based on dividing its various components into many isolated modules. Assuming that cybercriminals only gain access to a component, they will not be able to perform malicious actions to in any way affect the operation of the system. And herein lies the main difference and main advantage of KasperskyOS. To achieve digital immunity when relying on this system, solution developers need to follow a special methodology.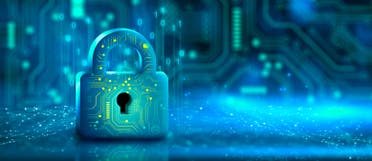 Essay on cyber security – iStock
*Can you provide some examples of the types of critical infrastructures that might benefit from using KasperskyOS? What mechanisms does the system follow to address unique security challenges?
**We can protect many critical infrastructure components, such as power stations, transportation systems, oil and gas facilities, and much more.
Knowing that our current digital age involves the use of modern industrial facilities and is characterized by many smart digital devices. The more there are within an IT system, the lower the level of protection that system provides. Sometimes, these devices may act as entry points to the entire IT system. Camcorders are the most common example.
Products and solutions based on the KasperskyOS operating system provide the necessary answer. For example, the Kaspersky IoT Security Gateway provides the required protection for the perimeter of any factory, or any specific unit within it, thus providing protection for all the different smart devices inside.
Kaspersky Secure Remote Workspace can also be used to protect the entire customer infrastructure, meaning there is no need to protect every single workstation.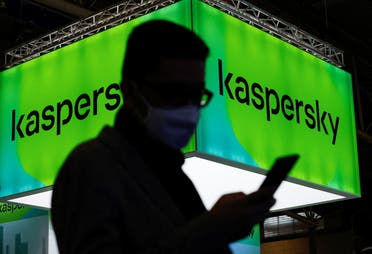 archival
*How does KasperskyOS use the kernel microarchitecture to improve security levels, and what are the benefits of this approach?
**The microkernel of the operating system is the main component responsible for communication between user applications and hardware.
KasperskyOS is based on a kernel developed by our company, written from scratch, and does not use Linux kernel code. When we look closely at the term "microkernel" itself, we find that it indicates that the most important system operating mechanisms are found only within the kernel, while the least important functions are found in ordinary applications.
This design makes it much easier; Because it ensures that the kernel code is free of bugs and vulnerabilities, and the attack surface is very limited. Just for comparison: a KasperskyOS microkernel consists of 100,000 lines of code, but a monolithic kernel can contain tens of millions of lines.
*How does the KasperskyOS security module work? And how does only approved code ensure it runs on the system?
**The components of KasperskyOS are divided into isolated security domains that cannot interact directly, but interact through the microkernel, and the Kaspersky security system checks all these interactions and issues security judgments on each of them.
Any action not permitted by the security policy is blocked before it is executed, and the default denial principle followed in this process allows you to create security policies that best meet your specific security goals, while making sure that processes that may present a clear risk to the system are blocked.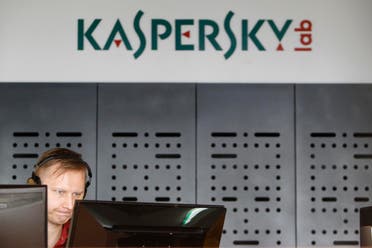 archival
*Can KasperskyOS be used with other security products, such as firewalls and antivirus software, to provide a higher level of protection?
**Our operating system provides the ability to build IT systems, and although cybercriminals can influence one or more untrusted components, they may fail to launch an attack or affect the performance of critical functions within the system.
It is very unlikely to impact trusted components given a minimal, well-tested trusted computing base. Therefore, there is no essential need to use antivirus software to ensure the basic level of security of the entire system.
We designed our operating system especially for devices where an antivirus cannot be installed, for example, Kaspersky Secure Gateway 100, Kaspersky Secure Gateway 1000 or Kaspersky Thin Client.
How does Kaspersky plan to market and distribute its operating system? What type of organizations are you targeting as potential clients?
**Our system is particularly useful for industrial and critical infrastructure sectors, where IT systems have higher requirements of cybersecurity, reliability and predictability.
In response, we started with Kaspersky IoT Infrastructure Security and then launched Kaspersky Secure Remote Workspace to protect remote workplaces. We are now developing a solution that can protect connected vehicles. We are also currently conducting extensive research that may lead to porting our operating system to mobile platforms.
We are focused on expanding our portfolio, moving from the industrial sector and smart city infrastructure to peripherals and connected transportation. Hence, the range of clients we deal with is constantly becoming more diversified, along with their base.
At the same time, we do not miss working to expand our network of partners in the technology sector, because together we build products based on this system.
As a software company, we are always looking for hardware suppliers to build long-term strategic partnerships. For example, last year we signed a Memorandum of Understanding with Centerm, the world's leading manufacturer of thin clients.
We also view our partnerships with enterprise software providers as one of our main priorities, recognizing the important role applications play in the functionality of Digital Immunity solutions. The more hardware platforms and applications of security technologies Kaspersky designs, the more opportunities to adapt them to the specific requirements of our local customers.
* What kind of training or support will be available to organizations that rely on KasperskyOS? What are the required experiences to manage the system?
**Customers don't just use KasperskyOS, they choose solutions that meet their cybersecurity needs above all else. We believe the market is ready for the solutions within the digital immunity system.
Not only that, but we see strong demand for solutions that are easy to use and deploy, yet demonstrate a very high level of safety and security. Users look to protection from cyber threats intuitively, not out of a need to patch security vulnerabilities when they are discovered.
We believe that "digital immunity" is the best way to achieve both of these goals.
*How did Kaspersky ensure the integrity and security of its KasperskyOS operating system during the development process? And what kind of testing did you do to verify its security features?
**The original code for this system is constantly subjected to various types of tests, including obfuscation, an automated software testing technique that involves incorrect, unexpected, or random data. On the other hand, some of the most important components are subject to formal verification and validation of security models.
The code is also subjected to static and dynamic analysis, we regularly conduct penetration tests, and also plan a bounty program to encourage bug finding.
*What kind of feedback have you received from early adopters of KasperskyOS? And what results did they document, in terms of improved security and protection from cyberattacks?
**We are not talking here about adopting our operating system as is, but about those who have adopted products and solutions based on it, or those who have already tested it.
For example, we receive feedback from customers using Kaspersky IoT Secure Gateway 100 and Kaspersky Secure Gateway 1000, which securely collect domain data and then transmit it to digital platforms, so that customers always have a complete and reliable picture of their devices and production processes . They can use this knowledge to create new business models, perform the best maintenance, without accidents .. and much more.
Together with the network protection capabilities offered by our gateways, customers are assured of cyber security of both data and infrastructure, services that are highly appreciated by our customers.
*How does Kaspersky plan to continue innovating and improving its KasperskyOS operating system, so that it can respond to evolving cyber threats and the changing needs of critical infrastructure systems?
**Our KasperskyOS operating system is a platform for building "digital immunity" products, and this is done by following a specific methodology. These products have "inherent" protection against most types of cyberattacks. In fact, by taking the "digital immunity" approach, we have moved from models of viruses to combating them, and from vulnerabilities to patching them," and we see this as a real achievement.
Our goals can be summarized as follows:
(1) Offering our KasperskyOS operating system as a platform for building products across a broad range of industries with enhanced cybersecurity requirements.
(2) Highlight our strengths.
and (iii) emphasizing the fact that building "digital immunity" products on our operating system may be less expensive than similar secure projects using other specialized operating systems of the previous generation.
Thanks to our collaboration with our technology partners, we have already completed initial commercial releases, while we are now continuing to explore new opportunities.
We believe that Kaspersky's "Digital Immunity" approach represents the future of cybersecurity, right down to building the next level foundation for ensuring protection and safety in the digital world.