China is likely to be the ultimate winner in a two-decade war in Afghanistan, especially in terms of aircraft and armored vehicles that were left behind when U.S. forces withdrew and that will give China through its ardent partners (the Taliban) a window into how the U.S. military is built and uses some of its most important tools. warlike.
According to the American "Defense One" report, the Chinese military is expected to use these windfall profits to create and export to client countries a new generation of weapons and tactics designed specifically to expose American weaknesses, said many experts who have spent years building, acquiring and testing some of the equipment it controls. Taliban now.
An American helicopter in the hands of the Taliban
To understand the potential loss of the United States, it is necessary to look beyond the headlines, the report says. Look instead at the relatively rudimentary parts of command, control, and communication equipment found in vehicles the US has left on paved roads and airports. These purpose-built items aren't nearly as impenetrable as your phone.
Josh Lospinoso, CEO of cybersecurity firm Shift5 notes, "The only reason we don't see more attacks is because there are a veil of secrecy around these systems and once that veil of secrecy is breached… it dramatically speeds up the timeline for being able to build cyber weapons" to attack them. .
Josh spent ten years in the military conducting penetration tests against radios, microcomputers and other information technology equipment commonly deployed in Afghanistan.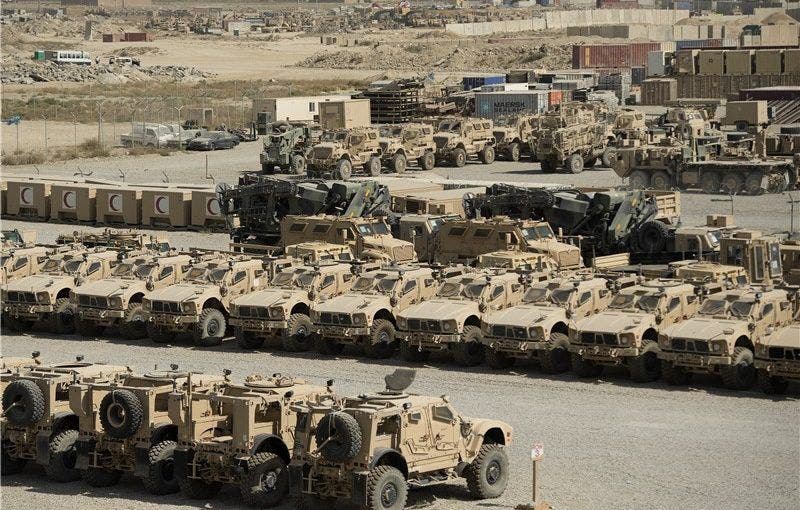 American armored vehicles seized by the Taliban
Georgiana Shea, who spent five years at MITER helping the Pentagon research and test new technologies, said the loss of key equipment to the Taliban "exposes everything we do in the United States, especially our business plans, how we prepare things, how we protect things. It gives them untimely time." It's not just a Humvee," she said.
Of particular concern is the electronic countermeasures equipment, or ECMs, used to detect explosive devices, according to the report.
"Imagine the research and development effort that went into developing ECM devices that were designed to counter IEDs," said Peter Christensen, former director of the US Army National Electronic Group. on the effectiveness of these devices in the institution or mitigate their severity.
Equipment that has been "demilitarised" or "inoperable," as US officials describe, such as planes and vehicles left behind, could still reveal secrets, Shea said.
In some cases, this equipment was sent with the assumption that we would have gates and guards to protect it. And when it was developed, no one thought the Chinese would get it in their electronic lab, dissect and disassemble it."
The Taliban have highlighted their nascent partnership with China as perhaps their most important foreign diplomatic effort, while China has already begun providing millions of aid to the new regime.
.