Dinesh Karthik has been included in the Indian squad for the ongoing Asia Cup series. However, he got a chance in the playing eleven only in the first two matches. He was not given a chance in the playing eleven in the next two matches. In this case, the question has arisen whether the Indian team misses him. Former cricketers have commented on it. Let's see about it.
Dinesh Karthik has been batting brilliantly in the death overs lately. His strike rate is 139.95. He has the power to destroy fast bowling in the death overs. A player with amazing form and experience. It was as if the Indian team had a clear plan for his role. But in the last two matches, the players who have played in his playing XI have not been up to the task. Due to that, the Indian team could not bat first and get the expected runs. It is also said that the reason why DK is not in the team is because of Jadeja's injury.
An example of this is the Super 4 match between India and Sri Lanka. A partnership of 97 runs between Rohit and Suryakumar Yadav. However, the Indian batsmen failed to continue the run accumulation from there. This is where India clearly misses Dinesh Karthik.
Inzamam – Former Pakistan captain
"When Cricket India announced it, I panicked. But looking at the changes being made in the Indian team, they seem to be under pressure. As far as I am concerned, I see that Dinesh Karthik has lost his chance in the playing XI without facing a single ball.
Kiran More – Former Indian cricketer
"DK has proven himself to be a finisher. It is not fair not to give Dinesh Karthik a chance. He may have been selected in the batting eleven for the right-left batting combination.
Robin Uthappa – Former Indian cricketer
"I think Dinesh Karthik should be playing in the playing XI. Make him play his role. It is necessary. Deepak Hooda can be played in the No. 5 batsman role played by Rishabh. Because Rishabh has played brilliantly in T20 cricket as a top 4 batsman. "I don't think he is needed to play in the top 4 position in the Indian team right now," he said.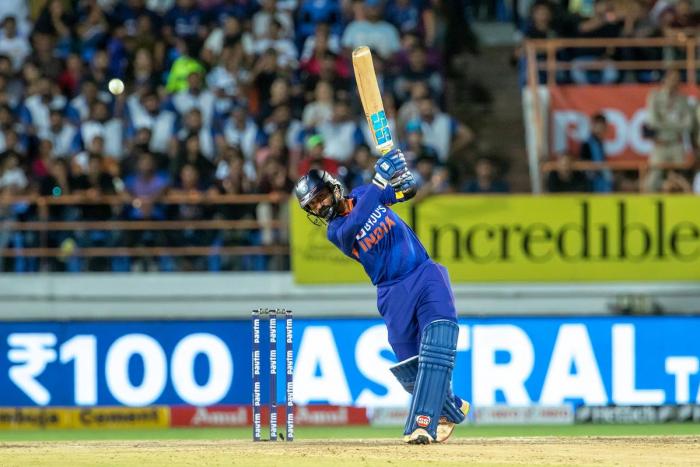 During the Asia Cup series, India's Rohit Sharma said that their experiment will continue in this too. Let's hope the Indian team is working according to that plan now.