New Delhi: Dolo 650, Corona From March 2020 onwards, Rs. 567 crore and topped the charts. To the people at this moment when India is struggling with the third wave of Govt Snack Has come to the point of being.
# Dolo650 has been a trending word on social media throughout the past week. Looking at paracetamol sales data from January 2020, Dolo 650 Besides, 37 brands including Calpal Sumo L are selling well in various parts of India.
Dolo and Calpal are the leading brands of paracetamol commonly taken for the flu, according to health research firm data. Each of these brands is widely recommended by doctors in different parts of the country. Not only this, it has also become a medicine for common fever and related ailments in the minds of the people.
In December 2021 Dolo 650 28.9 crore, an increase of 61.45 per cent over the same month last year. However statistics show that Kovit had its highest sales during the peak of the second wave. 48.9 crore and Rs. 44.2 crore in April and May 2021 respectively.
The second best-selling paracetamol brand in December 2021, Calpal, was worth Rs 28 crore. This is an increase of 56 percent from December 2020. At the peak of the second wave, Calpal was the best-selling paracetamol with Rs 71.6 crore. Other popular brands of paracetamol include fenugreek, p-250, pacimal and crocin.
Why the Dolo 650?
Doctors and pharmaceutical associations say that one of the reasons for the success of the Dolo 650 is that, unlike crocin, it is still a prescription drug.
Doctors say it can be given to all ages and has only minimal side effects Dolo 650 Recommend.
Riteish Gupta, a doctor and director of a hospital for diabetes and metabolism in Delhi, said:
"Dolo 650 is one of the brands of paracetamol that is a time-tested and generic drug for the treatment of fever. It is no different from other brands like Crocin, Calpal, Pacimol. It is a relatively safe drug and can be taken by people of all ages and those with heart disease, kidney disease and diabetes. "
.Fever, cough, sore throat and Physical pain Are the main symptoms of Govt disease in the third wave. Symptoms are mild and usually go away in four or five days. This type of paracetamol medication helps in such an environment.
Anil Navandar, General Secretary, Maharashtra State Pharmaceutical Dealers Association, said, "The Dolo 650 has become a brand. Its name is used interchangeably with paracetamol. Just as brands like Bisleri or Xerox became their respective products Dolo 650 Has also changed.
Mild fever and Physical pain There is a tendency to take paracetamol if it occurs. As Bisleri became a major brand, Dolo 650 Has become a brand. In fact, it has become a trend. "
Who makes the Dolo 650?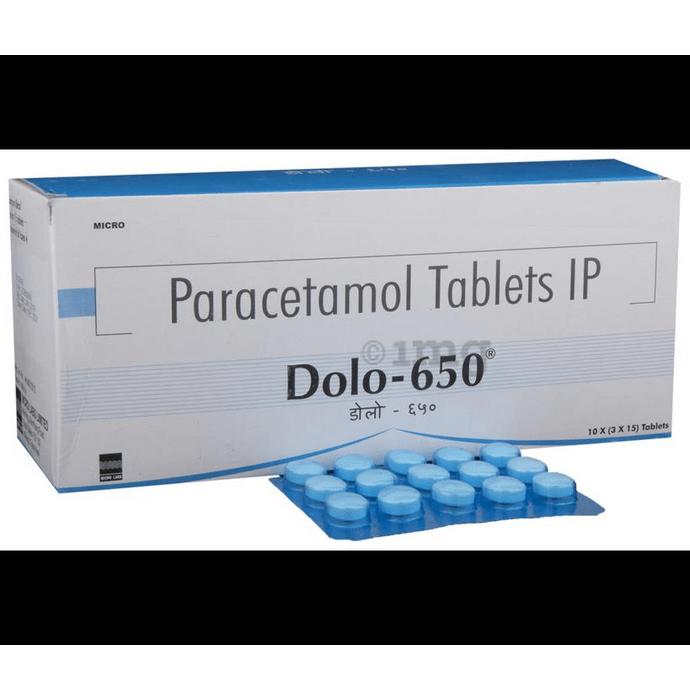 The Dolo 650 was manufactured by Micro Labs Limited, a Bangalore-based company. The company was founded in 1973 by a pharmaceutical distributor, G.C. Founded by Surana, the company is currently run by his son and managing director Dilip Surana.
Cardiology, diabetes, ophthalmology and dermatology are key areas of its expertise. Dolo 650 The company also sells brands such as Omlong, which is used to treat high blood pressure, and Denipride, an anti-diabetic drug.
According to the company's website, its annual revenue is Rs 2,700 crore, including exports of Rs 920 crore.
.