The Ukrainian Defense Ministry announced today, Friday, that the Ukrainian army forced the Russian forces to withdraw from two residential areas in Severodonetsk.
"The enemy has suffered losses this morning. Ukrainian forces in the direction of Severodonetsk have thwarted attempts by the Russian occupiers" to seize two residential areas, the Ukrainian News Agency quoted Defense Ministry spokesman Oleksandr Motozyank as saying in a press briefing.
"This morning, with the help of aviation, the army carried out offensive operations in residential areas in the center of Severodonetsk," he added.
Foreigners volunteer to fight in Lugansk alongside the Ukrainian army
In another context, the governor of the Donetsk region in eastern Ukraine told Reuters today that the besieged region will not quickly fall to the Russians, but it needs more weapons to repel the attack.
Governor Pavlo Kirilenko added that Russian forces are stationed only 15 kilometers north of Slovyansk, the second largest Ukrainian-controlled city in the region.
The control of the neighboring Donetsk and Lugansk regions is a major goal of the Russian army.
Kirilenko said that while Russia is close to taking full control of Luhansk, less than 50 percent of the Donetsk region is still in Ukrainian hands, a sign of how far Russia is from achieving its goal of controlling all the lands known as Donbass.
The district governor added, "I am sure that they will not advance quickly. In the longer term, it will depend on the concentration of our forces."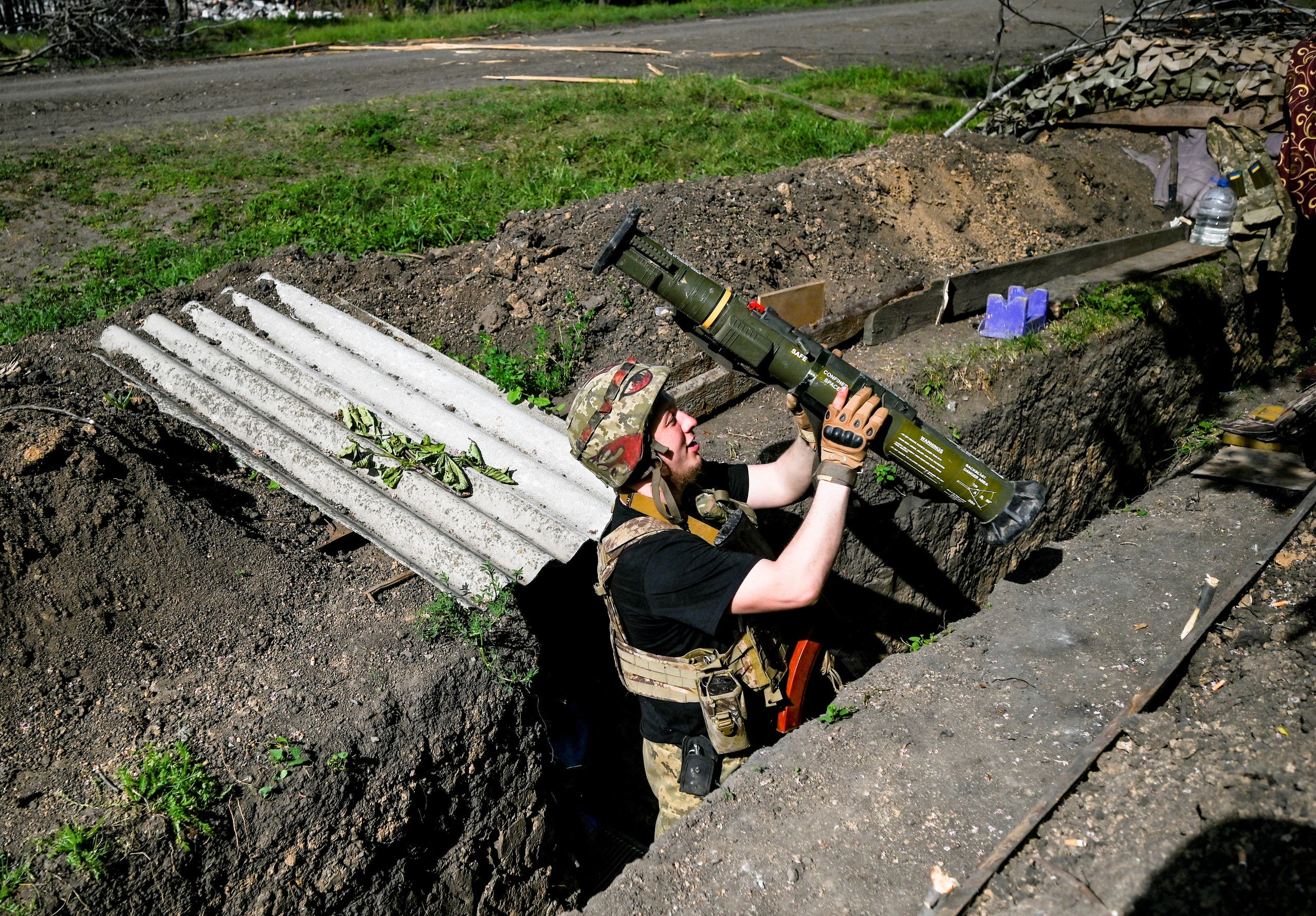 Ukrainian soldier reinforces army positions in Donetsk
Kirilenko hoped that new supplies of US weapons announced on Wednesday, including multiple launch missile systems, would allow Ukraine to launch effective counterattacks, but stressed that the support should not stop there.
In another context, a French Foreign Ministry spokeswoman confirmed today, Friday, the killing of a Frenchman who volunteered to fight in the ranks of the Ukrainian army against Russian forces in the east of the country.
"We have received the sad news that a French man has been fatally wounded in the fighting in Ukraine," the spokeswoman said in a statement.