Last Updated : 10 Jan, 2023 10:30 PM
Published : 10 Jan 2023 10:30 PM
Last Updated : 10 Jan 2023 10:30 PM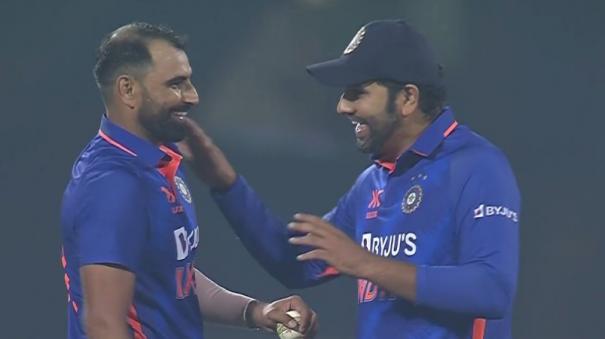 Guwahati: Indian cricket team won the first ODI against Sri Lanka by 67 runs. After the match, Indian captain Rohit Sharma said that he did not know why Shami did that when Shanaka was on 98 runs.
Shami bowled the last over of the match. The Sri Lankan captain had scored 95 runs before that over. Shami scored 2, 0 and 1 in the first three balls of the last over. He was dismissed by Shami at the non-striker's end during the fourth ball. The appeal went before a third arbitrator. However, he backtracked after a conversation with Rohit. Shanaka then scored a century.
"I don't know why Shami did that. Shanaka was batting on 98 runs. The way he batted was amazing. We didn't want him out like that. Shouldn't have done it. My best wishes to him. "He played very well," said Rohit after the match. It is noted that the rules of cricket allow the batsman at the non-striker's end to be run out before the bowler bowls.
Don't miss out!