The 2019 ICC World Cup cricket series held in England was a series that brought disaster and shock to Indian cricket and fans. Yes, that was the day Dhoni hinted to Rishabh Pant that he would retire with the semi-final against New Zealand.
India restricted New Zealand to 239 runs in that match in July. Bhuvneshwar Kumar scored 43 runs in 10 overs and took 3 wickets. Bumrah and Jadeja bowled sparingly, Sahal gave away 63 runs in 10 overs and Hardik Pandya gave away 55 runs in 10 overs.
The Indian team got off to a poor start when chasing the target. Rahul, Rohit Sharma and Virat Kohli scored just 1 run and lost their wickets to Matt Henry and Trent Boult. Dinesh Karthik lost his wicket for 6 runs. India scored only 24 runs for the loss of 4 wickets. Then Rishabh Pant (32 runs) and Hardik Pandya (32 runs) added some stability and raised the score to 71 runs when Sandner dismissed them both. Both slogged the ball badly 'across the line' and were caught out.
All-time finishers Dhoni and Jadeja were in charge of India at 92 for 6.
Jadeja played a counter-attacking innings, Dhoni supported him brilliantly with singles and twos and rotated the strike. Together they scored 116 runs in 17 overs. Jadeja scored 77 runs off 59 balls with 4 fours and 4 sixes before catching Bolt's slow ball in the air.
The game was now only in Dhoni's hands. But Dhoni, who scored 50 runs in the very next over, hit the ball towards square and ran fast for the 2nd run. But that's where Dhoni stretched to hit a brilliant throw straight at the stumps by Martin Guptill. But he was dismissed to be out by an inch. India were then at 216 for the loss of 8 wickets. All out for 221 runs and lost miserably. Apart from the loss, the announcement that it was Dhoni's last ODI also came as a shock to the fans.
Dhoni was run out in his debut ODI and was run out in his last ODI. India's former fielding coach Sridhar Tannudaya wrote in his book "Coaching Beyond: My Days with the Indian Cricket Team" that Dhoni had taken the decision to retire before the match, when Dhoni hinted at Rishabh Pant's decision to retire.
"I was making myself a cup of coffee. Then Dhoni and Rishabh Pant came in and joined me at the table. There were only 2 overs left in the New Zealand innings. After that we have to chase the target. So it was clear that the match would end early. Then Rishabh Pant told Dhoni in Hindi, "Some players have decided to go to London alone today. Are you also interested in internet?" To which Dhoni replied, "No Rishabh Pant, I am not coming. "I don't want to miss the opportunity to go on the team bus with my teammates one last time," he said.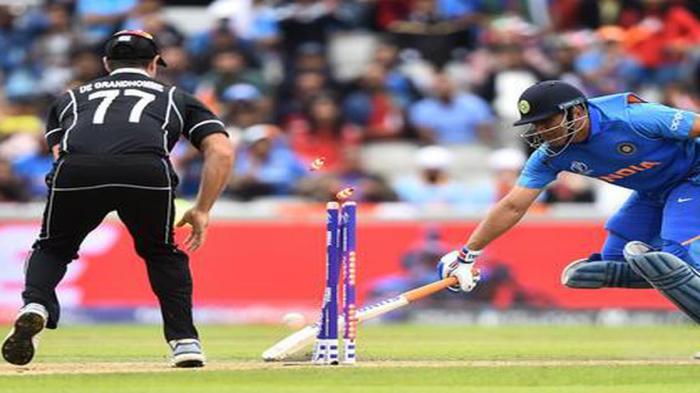 In the book, former fielding coach Sridhar said that even though he knew that Dhoni had hinted at his retirement, he did not share this with anyone.