Durban: Just like the IPL T20 league in our country, the franchise T20 series called SA20 League in South Africa has started from tomorrow. The auction was held last September. 6 teams participated in this first season. A total of 33 matches will be held. In this, Duplasi will be seen again in the yellow jersey.
The series will begin tomorrow (January 10) and continue till February 11. This league series is promoted by the cricket board of that country. The six teams to play in it are bought by six IPL team managements.
Franchise leagues are being held on a large scale in the cricket field, the reception it has received and the business behind it has led to the start of this league series.
Like IPL, the big players in the world of international cricket are going to participate in this series as well. Players like Buttler, Rashid Khan, Morgan, Mendis are going to participate in this.
The six participating teams are Johannesburg Super Kings, Pretoria Capitals, Durban Super Giants, MI Cape Town, Sunrisers Eastern Cape and Paarl Royals. The series will consist of a double round robin, semi-final and final. In between, the league has been postponed from January 25 to February 1 due to South Africa's international schedule.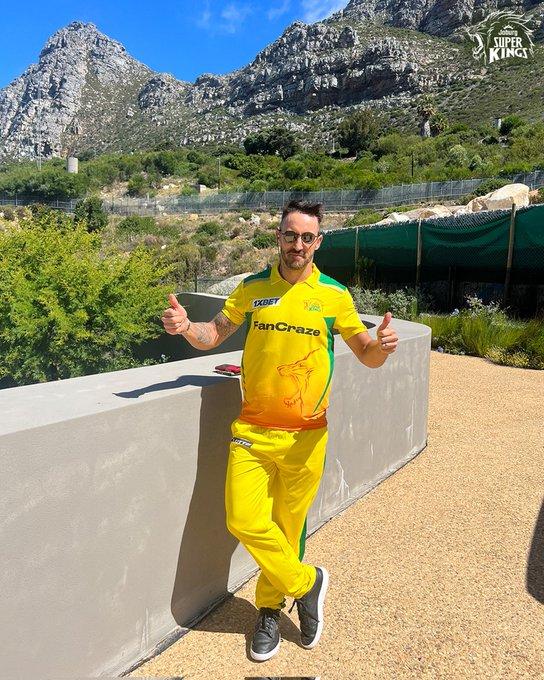 Duplassy back in yellow jersey: Duplasi played for the Chennai team in IPL cricket from 2011 to 2015 and from 2018 to 2021 season. Currently he is with Royal Challengers Bangalore. However, he is going to act as the captain of the Johannesburg Super Kings team owned by Chennai Super Kings in this South African league series. With this, he again wears the yellow jersey.