Today, Sunday, the Yemeni Ministry of Defense announced the killing and wounding of dozens of Houthi militia members in artillery shelling of the Yemeni army and aerial bombardment of the fighters of the Coalition to Support Legitimacy on the fronts south and west of Ma'rib.
Legitimacy forces on the battlefronts in Marib
And the "September 26" website of the Yemeni Ministry of Defense said that the army and the popular resistance continued today to advance along the theaters of combat operations in the southern front of the Marib governorate, and during the past hours, we were able to "defeat the Iranian Houthi militia from several locations on the southern front following a massive attack that inflicted losses on the militia." Great human and material.
He added that, in conjunction with that, "artillery bombardment, coinciding with intense bombardment of the fighters of the Coalition to Support Legitimacy, targeted Houthi militia positions, movements and reinforcements on various fighting fronts in the south and west of the governorate."
He explained that the confrontations and coalition strikes resulted in "the death and wounding of dozens of Iranian militia members, in addition to the destruction of several vehicles and vehicles."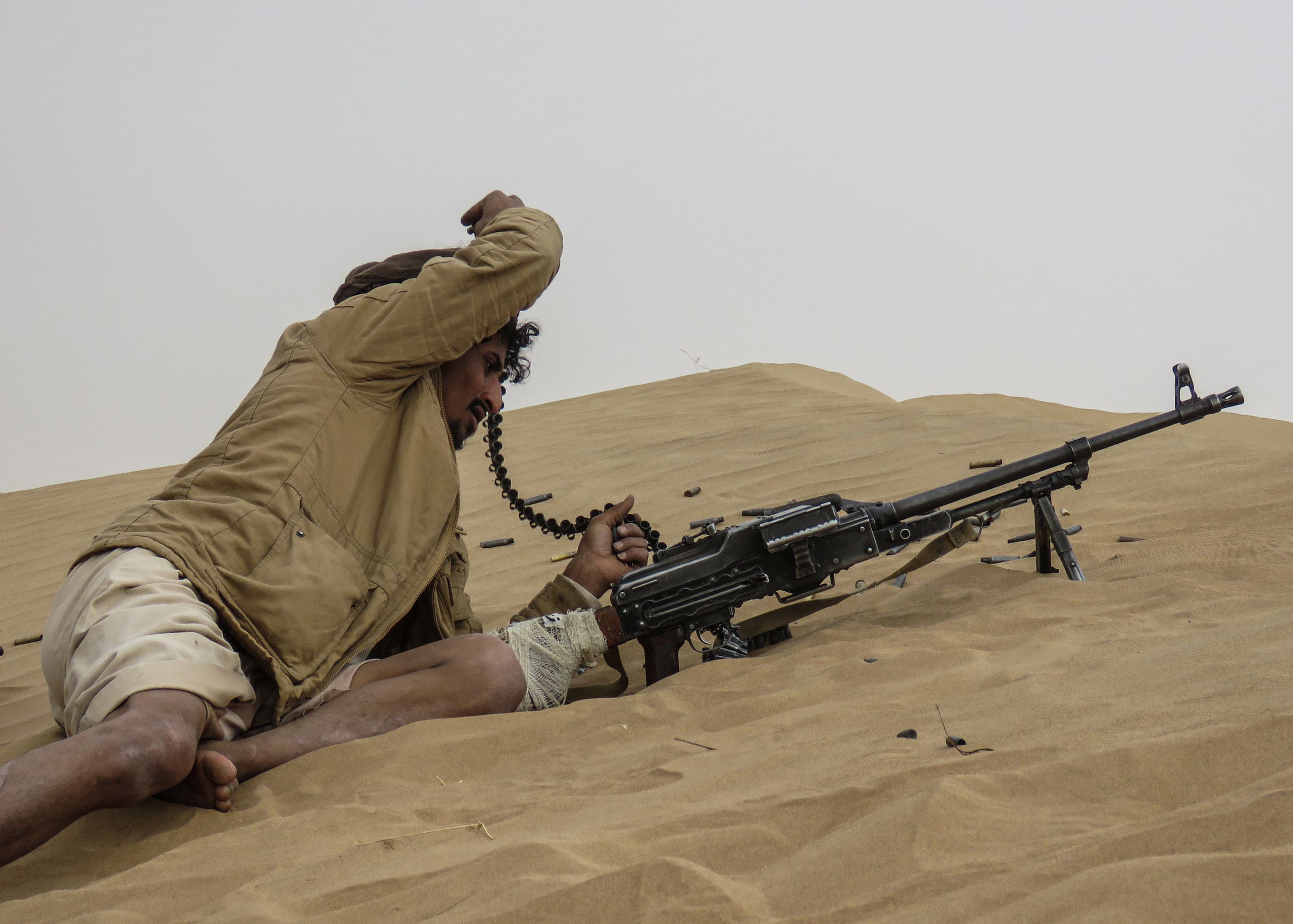 Legitimacy forces on the battlefronts in Marib
The legitimate forces in Yemen have recently regained several areas in the governorates of Ma'rib and Shabwa. For more than a year, Marib, in the center of Yemen, has been the main battleground and battleground of the seven-year war.
Three million people live in the city of Marib, including nearly a million people who fled other parts of Yemen after the Houthis seized Sanaa in late 2014.
In another context, 11 members of the Houthi militia were killed and 7 others were wounded, today, Sunday, as the Dak Center bombed mobile targets in the governorates of Taiz and Hodeidah, western Yemen.
And the media of the joint forces reported that the units stationed on the outskirts of the Maqbna district in Taiz governorate destroyed two combat squads of the Houthi militia, which led to the death of 8 people on board.
In the south of Al-Jarrahi in Al-Hodeidah governorate, a vehicle carrying a machine gun was destroyed, and 3 people on board were killed, while about 7 others were wounded by artillery shelling on barracks and fortifications near the contact lines, according to the same source.
The joint forces had inflicted heavy human and material losses on the Houthi militia during the past few days with concentrated strikes in Maqbna, west of Taiz, and the districts of Jabal Ras and Al-Jarrahi, south of Hodeidah, in conjunction with the victories achieved by the Giants Brigades – one of the formations of the joint forces – in Shabwa governorate.