The European Union eased sanctions restrictions on Russian coal, the first of the Russian energy carriers, against which a European embargo was introduced this year. Although the relevant document of the European Commission refers only to the permission to transport coal, most likely, the Europeans are going to facilitate access to the resource for themselves. This is quite expected – due to high prices for all types of fuel and the restart of coal-fired thermal power plants, the demand for this energy carrier has jumped. It is incredibly difficult to completely replace Russian coal due to its high calorific value and logistical convenience. Details – in the material "Izvestia".
Through third parties
This week, the European Commission published a new list of rules for the import and transport of goods, or rather, an explanation of the old ones in the form of a FAQ. For the most part, it confirms earlier bans against Russian products, however, it contains an important caveat: European operators are allowed to transport goods to third countries that reduce the threat to food and energy security. The list included fertilizers, animal feed, cement and coal.
Photo: TASS/Artem Geodakyan
Coal was the first of the energy commodities banned from import into the EU and transport to third countries under one of the sanctions packages adopted by the EU. Brussels decided that it is not so important for Europe's energy security, especially since it was decided to finally get rid of coal as a "dirty" fuel for reasons of combating climate change. On August 10, the bans went into effect.
However, economic reality soon began to correct these plans. Gas prices have remained at ultra-high levels (10 times higher than before the start of the energy crisis in Europe in 2021), and the drought and the Pandemic of corrosion and other malfunctions at nuclear reactors in France have only exacerbated the severity of the crisis. Already at the beginning of the summer, European countries began to think about the restoration of operations at many coal-fired power plants.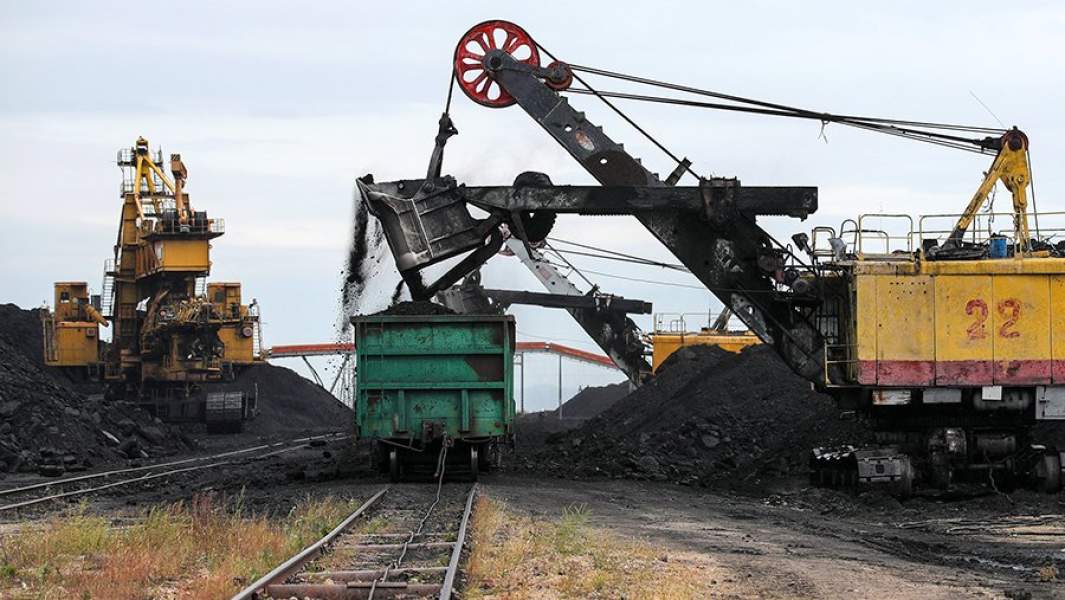 Photo: TASS/Sergey Bobylev
In Germany, a decree was issued to allow the restart of coal-fired thermal power plants in automatic mode without additional parliamentary sanctions. In the Netherlands, they began to launch coal-fired thermal power plants and increase generation at them almost immediately after the imposition of sanctions. Italy, which no longer has its own nuclear power plants, is also actively moving towards increasing coal consumption, and the likely victory of the right-wing forces in the upcoming elections (which are much less scrupulous about environmental issues) will only accelerate this movement.
Consistently needed
In the rest of the world, there is no sign of a decline in demand for coal, no matter how many predictions are made that this type of fuel is obsolete due to ESG considerations. In 2021, its global consumption increased by 9%, and a comparable increase is expected this year. Prices are also behaving accordingly: thermal coal is consistently worth more than $400 per ton in Europe and Asia, 4 times higher than at the end of last year, and 5 times higher than in 2019. Moreover, in local currencies, the rise in prices for this raw material will be even more tangible, since the dollar has since broken through multi-year highs against the euro, yen and many other currencies of developed and developing countries.
There was a situation when the shortage of supplies from Russia coincided with the overall growth in demand for coal. In addition, redirecting logistics proved to be a challenge for both Russia and European countries. Russian coal is close to Europe and the supply chains are well established. Buying it in Australia is difficult and time-consuming, and local suppliers have their traditional buyers. Transport companies from the EU also suffered losses, which in the current conditions, in principle, have a hard time.
Photo: RIA Novosti / Vitaly Timkiv
Not surprisingly, various indulgences and exceptions began to appear. For example, the United Kingdom, which generally acted as one front with the European Union on this issue, admits that after the embargo is introduced, exports can be partially carried out under special licenses. In addition, part of the volumes may go through the UAE traders, on which our companies partially switched, moving away from the Cypriot market players.
In reality, deliveries through European transport companies are carried out no matter what. For example, in September, the Greek cargo ship Stavros loaded 53,000 tons of coal in the port of Taman (the ship's destination is unknown). Official clarifications from the EU actually legalize this practice.
According to Finam analyst Aleksey Kalachev, proposals to ease EU sanctions on Russian coal could be related to the aggravation of the energy crisis in Europe on the eve of winter, energy shortages and high prices for fuel supplies from other regions of the planet. The total EU needs for additional coal in the light of the gas crisis can be up to 30 million tons per year (about 50 million tons of Russian exports to Europe fell under the embargo).
Photo: RIA Novosti / Vitaly Timkiv
Europe's problems with coal don't end with logistics alone, Kalachev added.
— In terms of calorific value, exported Russian thermal coals (more than 6,500 kcal/kg) are noticeably superior even to coal from Australia (about 6,000 kcal/kg), and even more so from Indonesia (about 4,000 kcal/kg). Replacing the grades of coal used is an additional cost for the energy industry.
Thus, the decision, which was opposed by a number of EU members (first of all, Latvia, Lithuania and Poland, the latter also having a significant dependence on Russian coal), is primarily designed to bring down prices on the market, which will indirectly affect the energy well-being of the countries EU. However, options for purchasing Russian coal to Europe through a third party also exist, and European transport companies may well be directly involved in this.
Photo: TASS/Artem Geodakyan
According to Igor Galaktionov, an expert on the stock market at BCS Mir Investments, as a result of the clarification of EU rules, a positive effect is possible due to a reduction in the discount with which Russian manufacturers now ship their products for export.
At the same time, Kalachev believes that now these arguments about easing sanctions will remain in the past.
"I think we should expect them to be tightened and extended to other types of exported raw materials and energy carriers," he concluded.