Published: 27 Feb 2021 03:16 am
Updated: 27 Feb 2021 06:46 am
Published: 27 Feb 2021 03:16 AM
Last Updated: 27 Feb 2021 06:46 AM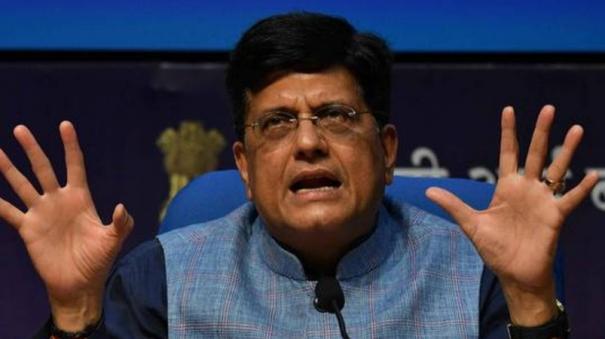 New Delhi: The 3-day Higher Education Conference on behalf of the Federation of Indian Chambers of Commerce and Industry kicked off in Delhi yesterday. In the seminar held yesterday Union Minister Piyush Goyal Spoken by:
National in innovation, entrepreneurship and skill development Educational policy Focuses. Almost 30 years later, India has unveiled a new education policy. A lot of changes are being made in higher education in India, from the single disciplinary system for higher education institutions to the general entrance examination for colleges and universities. The way we teach children is national Educational policy Transforming. It was developed after extensive consultation. It is therefore widely accepted.
The Indian education system should reach the level where children from developed countries also come to India for higher education. Those working in the field of education must work together to create a guide for the world's 700 billion people.
Thus Piyush Goyal Said.
.