Last Updated: 03 May, 2022 06:02 AM
Published: 03 May 2022 06:02 AM
Last Updated: 03 May 2022 06:02 AM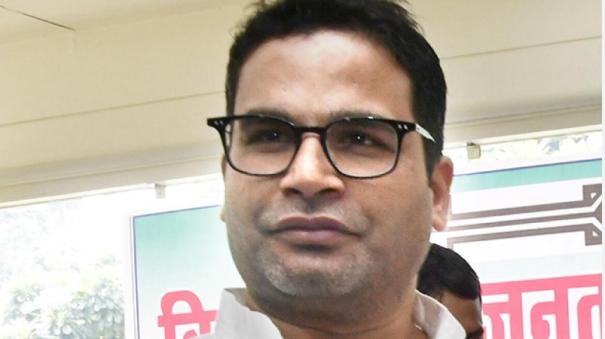 Patna: Election strategist Prashant Kishore is reportedly planning to launch a new political party.
Prashant Kishore's iBack company has been allocating election strategies to various political parties. In last year's assembly elections, the Trinamool Congress and the DMK won by devising strategies for the parties.
Prashant Kishore met Congress leader Sonia Gandhi a few days ago. It was reported that he had given some suggestions for the Congress to win the next Gujarat Assembly elections and the 2024 Lok Sabha elections. It was also reported that the party has internet.
Meanwhile, Prashant Kishore met Telangana Chief Minister Chandrasekhar Rao. Then an agreement was signed to formulate a strategy for Chandrasekhar Rao's TRS party in next year's Telangana assembly elections. This came as a shock to senior Congress leaders. Meanwhile, Prashant Kishore has officially announced that he has rejected the demand to join the Congress party.
In this regard, he wrote on his Twitter page yesterday, "My quest to be a meaningful participant in democracy and to help shape public welfare policy led to a 10-year rollercoaster ride. When I turn my page, I think this is the right time to go to the real masters (people) and understand the problems and path of the people with the slogan of good governance. It will start from Bihar. "
Press conference
Prashant Kishore is expected to meet reporters on the 5th and announce his political entry. The results of the 5 state assembly elections in West Bengal and Tamil Nadu were released on May 2 last year. On that day, Prashant Kishore announced that he was stepping down from the task of formulating an electoral strategy and engaging in politics.
It is noteworthy that exactly one year after he said this yesterday, he has indirectly mentioned again that the political party is going to start.
.