Last Updated: 12 Jun, 2022 05:46 AM
Published: 12 Jun 2022 05:46 AM
Last Updated: 12 Jun 2022 05:46 AM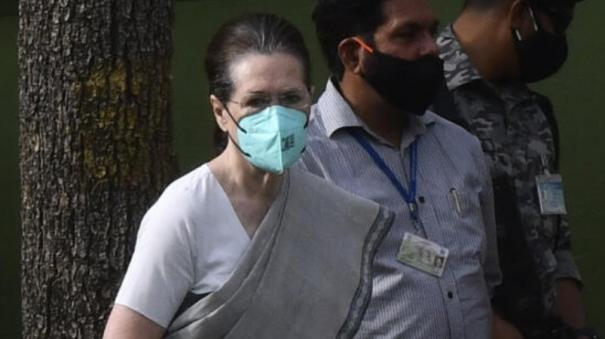 New Delhi: The Enforcement Department has registered a case against Congress President Sonia Gandhi, Rahul and several others for alleged financial irregularities in the purchase of shares in the National Herald newspaper.
In this situation, the Enforcement Department summoned Rahul Gandhi to appear on the 2nd and Sonia Gandhi on the 8th. Rahul, who is traveling abroad, was granted bail and summoned to appear in court tomorrow.
Sonia, a victim of corona, had also asked for permission. Following this, the enforcement department has sent a new summons to Sonia Gandhi to appear for the hearing on the 23rd.
.