From the International Cricket Council (ICC) action to inspect the quality of the Narendra Modi Stadium in Ahmedabad BCCI Has escaped.
As we set up a quality pitch for the 4th Test between India and England, we set up a pitch that is equally conducive to batting and bowling BCCI As promised, ICC From the study BCCI Reports that he has escaped.
Currently in the Test series with 4 matches Indian team Has a 2-1 lead. To the World Test Championship Final Indian team In case of having to win or draw a 4th Test match Indian team There is.
But if the pitch for the 4th match is set to a standard batting advantage, it will be a tough match between India and England. Thus the result will cause great anticipation.
India beat England by 10 wickets in the 3rd Test at Ahmedabad Indian team Fell. This gave them a 2-1 lead in the four-match Test series Indian team Plays the lead. The match ended on the 2nd day of the Test match. Both the England and former India players were dissatisfied with the quality of the pitch.
But, so far in terms of the quality of the pitch England team No complaint was lodged with the ICC on behalf of the executives.
about this BCCI A senior official of the organization said, "During the 4th Test, the pitch will be somewhat favored for bouncing and batting and both teams will score well.
When two matches are played on the same ground, the outcome of one match cannot be set aside until after the last Test. ICC Only after the referee Srinath's statement ICC There will be action. So far England team No one has commented on the pitch to the ICC on behalf.
If one pitch on one field is bad and the other is bad, ICC Action is often unlikely. Therefore, the pitch for the 4th Test will be in favor of batting. The Indian team can win the series 3-1.
The third Test at the Pink Ball also ended well. The England batsmen could not cope with the ball coming straight and could not bat.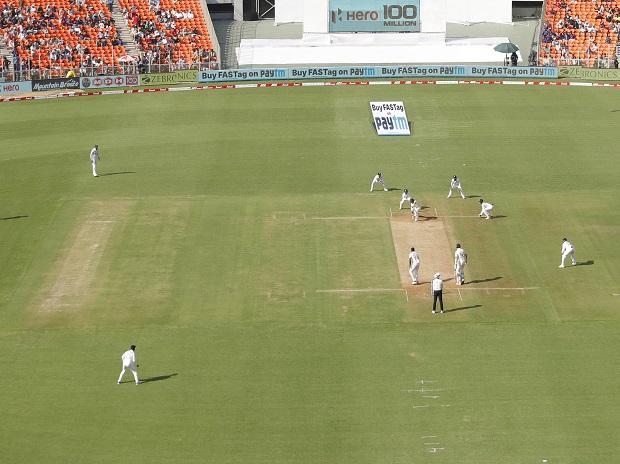 The 3rd Test match is a matter of the ball, not the pitch. The BCCI is well aware that such pitches can sometimes backfire on the Indian team. "
If the 4th Test match is set in favor of fast bowling and batting, one can now guess who will be on the side of the game. Because Bumrah, the fast bowler of the Indian team, was released for the 4th Test due to personal reasons. It is likely that Mohammad Siraj will be added to replace Bumrah.
Meanwhile, the presence of fast bowlers Jobra Archer, Anderson and Brad will make up the majority of the England squad.
.