The European Union announced today, Tuesday, that it will prevent the leasing of European planes to the Belarusian airline "Belavia" and establish a blacklist aimed at punishing transport and travel companies involved in smuggling migrants to Belarus.
"Most of the Belavia fleet consists of aircraft leased from companies from the European Union," European Council President Charles Michel told the European Parliament in Strasbourg.
For her part, European Commission President Ursula von der Leyen announced that the Commission had submitted a bill to punish transport and travel companies "participating in human trafficking and smuggling of migrants" to Belarus.
A plane belonging to the Belarusian airline "Belavia" (archive)
In the past weeks, Poland has faced at its borders with Belarus a large influx of people from Middle Eastern countries in particular. Warsaw has repeatedly denounced Minsk's "hybrid war".
The President of the European Commission pointed out that "this project must be approved by Parliament and the countries in partnership."
She added: "Europe is not facing a migrant crisis, but rather an attempt to destabilize by a totalitarian regime that is not recognized by the European Union. The whole union is facing a challenge."
She noted that "the strategy of the Belarus system depends very concretely on the complicity of tour operators and their intermediaries. There are specialized travel offices that offer offers that include everything: visa, travel card, hotel, and, ironically, taxis and buses to the border" between Belarus and the European Union.
She said migrants are "deceived by false and shameful promises", so "we are proposing a blacklist aimed at punishing transport and travel companies, on the basis of international law on human trafficking and migrant smuggling."
Brussels accuses the regime of Alexander Lukashenko, who has run Belarus with an iron hand since 1994, of orchestrating the arrival of thousands of migrants to his country since the summer before transferring them to the eastern borders of the European Union with the aim of retaliating due to Western sanctions.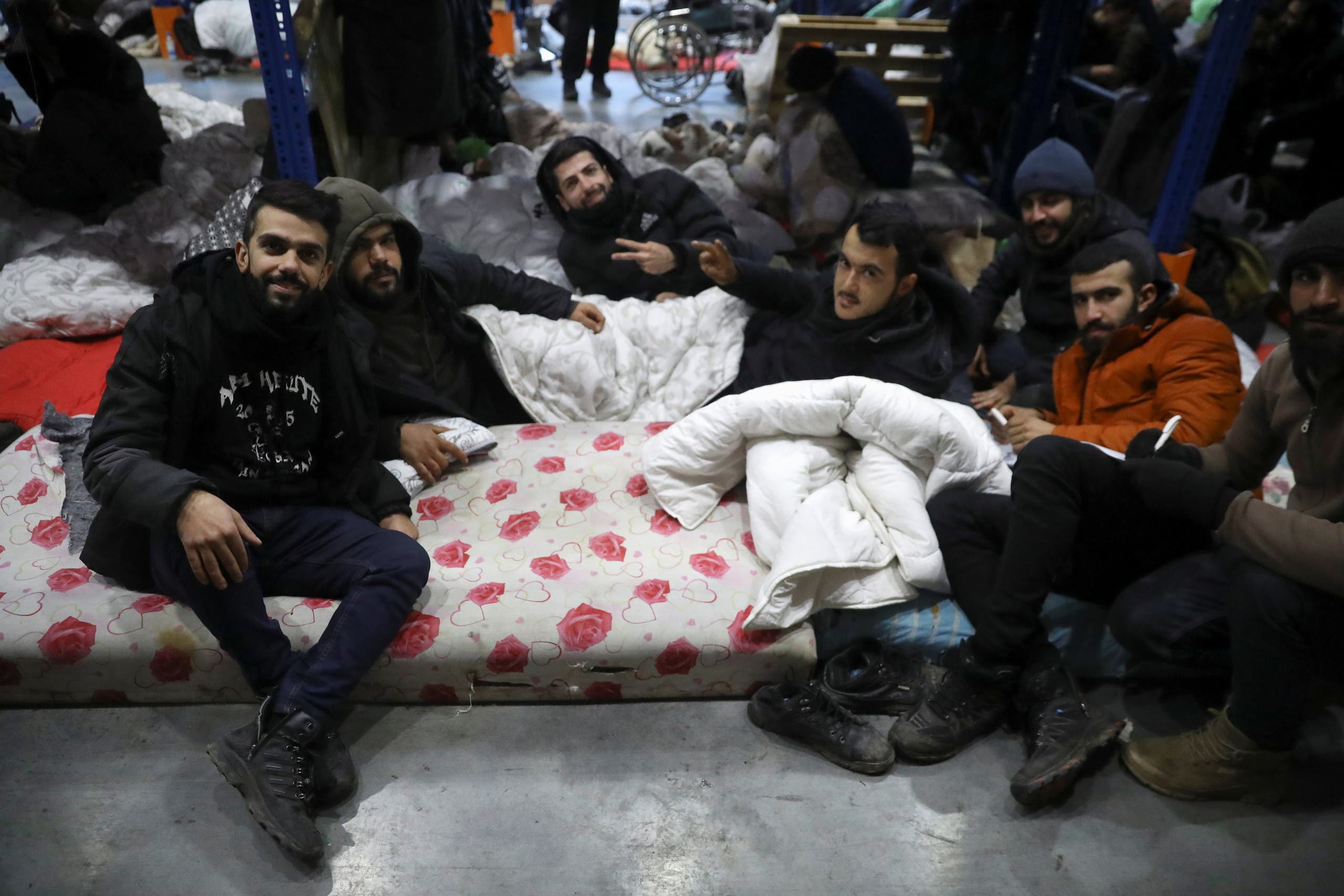 Migrants stranded at the Belarus-Poland border
While Belarus promised them an easy passage to Europe, these migrants found themselves stranded at the border in difficult conditions and in forest tents in the midst of frost.
More than 100 migrants left Belarus on Monday by air after failing to reach Europe via neighboring Poland, Minsk announced Tuesday, adding that additional flights were expected.
"118 people left Minsk airport on Monday, and these flights are continuing," said Alesky Begun, a senior official in the Belarusian Interior Ministry in charge of immigration affairs.