With the war in Ukraine continuing and Western sanctions tightening on Russia, the prospect of a return to normal energy prices is receding, adding to the conflict's impact on global economic growth, with Europe looking particularly vulnerable.
After the first rise in 2021 as the global economy returned to recover from the Corona pandemic, energy prices rose again after Russia's invasion of Ukraine on February 24, reflecting fears that oil and gas supplies from one of the world's largest exporters, due to military activity, Western sanctions or… Revenge of Moscow.
With Russia failing to achieve a quick victory, economists now believe that energy prices may not fall significantly this year and may rise further, even in the absence of new sanctions as the West avoids imposing sanctions on Russian oil and gas, not affecting global supplies of hydrocarbons.
This means that inflation rates are likely to remain high for a longer period than was expected when the invasion began, which affects the purchasing power of families and keeps production costs high, according to the "Wall Street Journal" and seen by "Al Arabiya.net".
Limited alternatives
For his part, Shell CEO, Ben van Beurden, said last week: "We are fully aware of all the difficulties that high energy prices have brought." "The increase in the cost of living is very significant, which is painful for many people."
Since it is difficult for many people to reduce their energy consumption, economists expect the prices of electricity, heating fuel and gasoline to rise, reducing the money European households have to spend on other goods and services.
This is likely to affect growth in all but the largest energy exporters. Economists at JPMorgan estimate that a 20% rise in US gasoline prices after the invasion of Ukraine could cut spending on other goods and services by $9.6 billion a month.
And unlike America, Europe imports most of its energy. So when prices go up, a lot of the extra spending by households and businesses goes to suppliers in Russia, the Middle East and North Africa. As Europe seeks to reduce its dependence on Russian energy, some is going to the United States, which has become an important source of liquefied natural gas in the eurozone.
This leaves less money to spend on goods and services produced within the European single currency area, especially now that sanctions are preventing Russia from buying European goods.
In the United States, higher energy prices tend to modify the purchasing power of energy-producing countries, and those who own shares or work for energy-producing companies.
home energy
Eurozone household energy prices were nearly 40% higher in April than the previous year, more than any one-year increase since 1973, even though that decade saw a series of big annual increases.
While the US economy may have contracted in the first quarter, consumer spending grew rapidly. Detailed figures for the eurozone are taking longer to compile, but both France and Spain – two of the eurozone's 4 largest members – have reported lower household spending.
growth forecast
Sweden's SEB Bank, which specializes in corporate lending, cut its forecast for US economic growth on Tuesday to 2.6% from 3.5% for this year, but almost halved its forecast for the eurozone to 2.1% from 4%.
In turn, France's Carrefour, one of France's largest supermarket chains with operations around the world, said it was relying on suppliers to limit or delay price increases as long as possible.
Although European consumers, like their American counterparts, have amassed some savings during the pandemic, given the rapidly rising prices and stagnant wages in Europe, that purchasing power is rapidly eroding.
Economists at the European Central Bank estimate that in the last three months of last year, the transfer of purchasing power outside the eurozone through higher energy prices was equivalent to 1.3 percent of GDP.
British monetary policy makers have warned that the economy will be on the cusp of recession next year. The bleak outlook is largely due to energy prices, which rose 54% in April and are expected to jump 40% in October.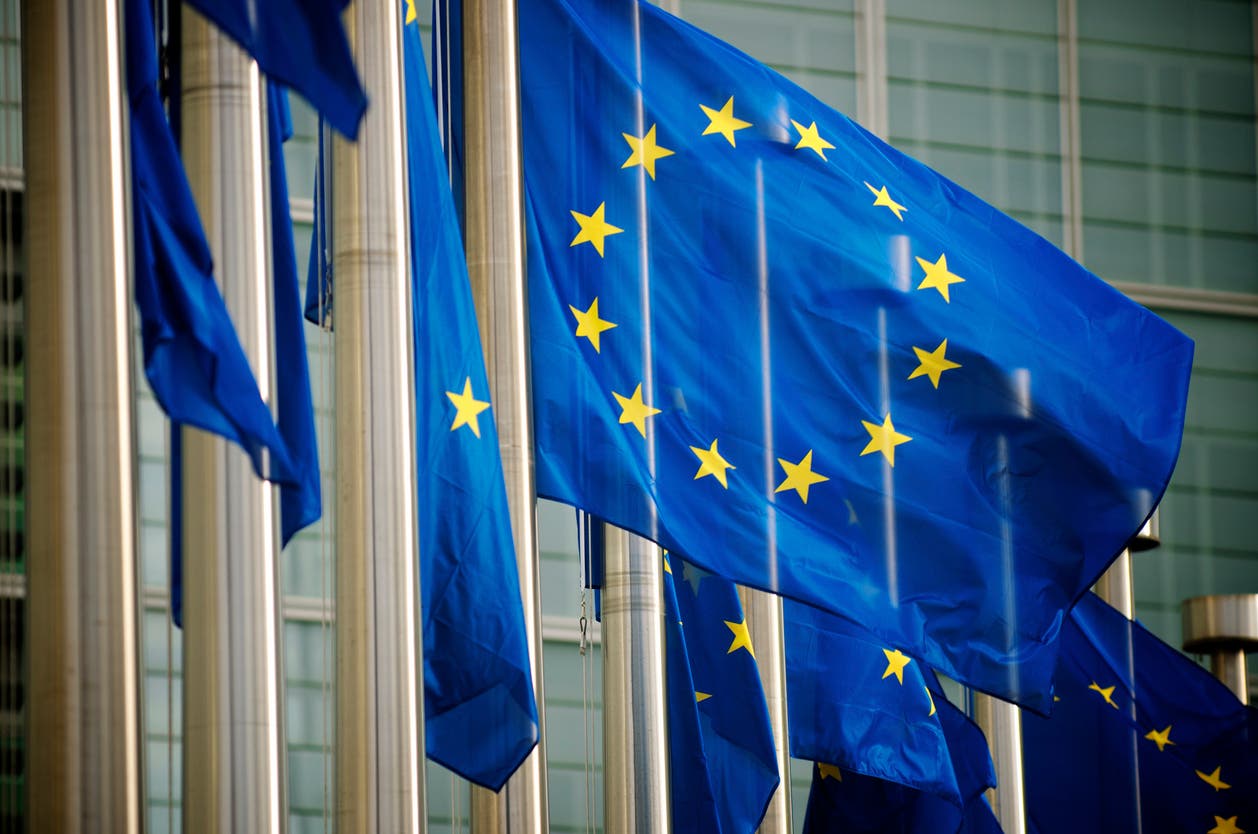 European Union flag
profit margins
It is not only European consumers who suffer from high energy prices, as do their employers, especially energy-intensive manufacturers.
Demands have soared at CamdenBoss Ltd, a British maker of plastic components, but higher oil prices have made its key raw materials more expensive. Meanwhile, workers are demanding higher wages to offset inflation, and big customers are resisting paying higher prices. And this combination is eating away at profits.
In turn, the company's managing director, Katie Davis, said she was concerned that "there is no more leverage to pull" to save costs, except to cut staff, which she prefers not to do.
While a sharp economic slowdown appears inevitable in Europe, some economists believe the continent can avoid a recession, as Europeans still have some pandemic-era savings to spend.
Another positive aspect is that the pandemic will be less of a threat to the traditional European summer holidays this summer than it has been in the past two years, providing a potential boost to southern European countries.