The European Union's foreign policy representative, Josep Borrell, stressed today, Saturday, that Ethiopia's release of some opposition leaders and the establishment of the National Dialogue Committee are "positive steps."
"The European Union stresses that the only option for a peaceful and long-term solution in Ethiopia is an independent national dialogue," he added.
Yesterday, Friday, the Ethiopian government confirmed its intention to open a dialogue with figures from the political opposition, after announcing the release of a number of prominent opposition leaders from prison, with the aim of achieving political openness and launching a comprehensive national dialogue.
The amnesty includes those who were arrested in connection with previous problems, and others who were arrested in connection with the Tigray war, including the 87-year-old founder of the Front, Sebhat Nga, and other leaders of the Front, Jawhar Muhammad and his companions from the Oromo Federal Congress Party, and Iskandar Nega, founder of the Baldras Party for Real Democracy. , and his colleagues.
Tigray Liberation Front forces
The statement also added that the amnesty comes within the framework of preparing to solve the country's political problems through dialogue, and away from conflicts.
It is noteworthy that the Ethiopian parliament had passed a law to form an independent committee to conduct a comprehensive national dialogue to overcome the effects of war and conflicts and create a national consensus on basic issues.
The conflict between the Tigrayan Liberation Forces and Ethiopian forces has claimed thousands of lives and caused a serious humanitarian crisis, forcing more than two million people to flee their homes, according to the United Nations.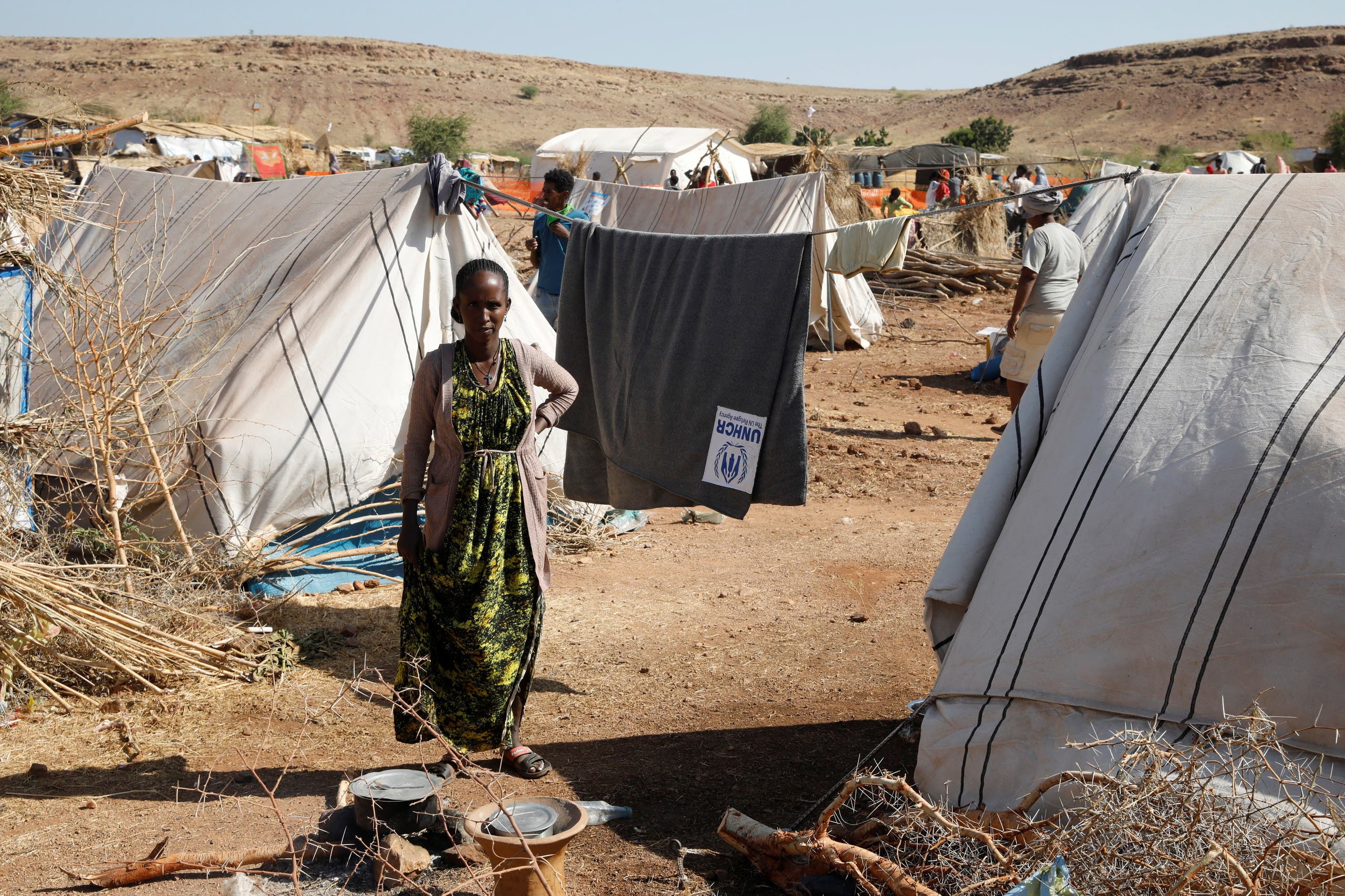 Displaced people from Tigray province (Reuters)
The war broke out in November 2020 when Ethiopian Prime Minister Abiy Ahmed sent troops to Tigray to oust the Tigray People's Liberation Front, whose fighters he accused of attacking army camps and challenging his authority.
Ahmed promised a quick victory, but the front caught the army by surprise and recaptured most of Tigray in June before advancing into the neighboring regions of Afar and Amhara.