The coach told the Indian team players that it is very important to fight to the last, even if they do not win a match Rahul Dravid Has spoken enthusiastically.
By 3 wickets in the 2nd ODI against Sri Lanka in Colombo yesterday Indian team wins Received.
Bat first Sri Lanka team Accumulated 275 runs for the loss of 9 wickets in 50 overs. With 5 balls to spare, India lost 7 wickets for 277 runs and won by 3 wickets.
India won the three-match ODI series 2-0. Deepak Sahar (8th) and Bhuvneshwar Kumar (9th) were the main contributors to India's success.
Deepak Sahar won the man of the match award for his unbeaten 69 off 82 balls. His partner Bhuvneshwar Kumar was unbeaten on 19.
At one point the Indian team was on the verge of defeat with 116 runs for the loss of 5 wickets and then 193 runs for the loss of 7 wickets. The match also went to the Sri Lankan side. But, Deepak Sahar and Bhuvneshwar Kumar together tied the team and brought it to the side of victory.
Before this match, Deepak Sahar's highest score was 12 runs. But due to the team environment and the crisis of need for victory, Deepak Sahar showed his all-rounder prowess in batting and scored the first half century.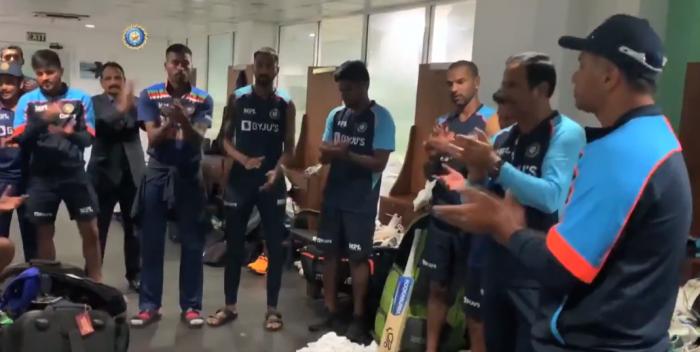 Coach in the lounge to the Indian players about this win Rahul Dravid Has spoken enthusiastically. The BCCI has posted a video of Dravid speaking on its Twitter account.
In the video, he said:
"We have won the 2nd ODI against Sri Lanka by showing a very good match. I would not have worried if India had failed. But, I expected to fight to the last.
It finally happened and became a success. It is important to fight to the last, even if you do not win. Congratulations to everyone who performed well.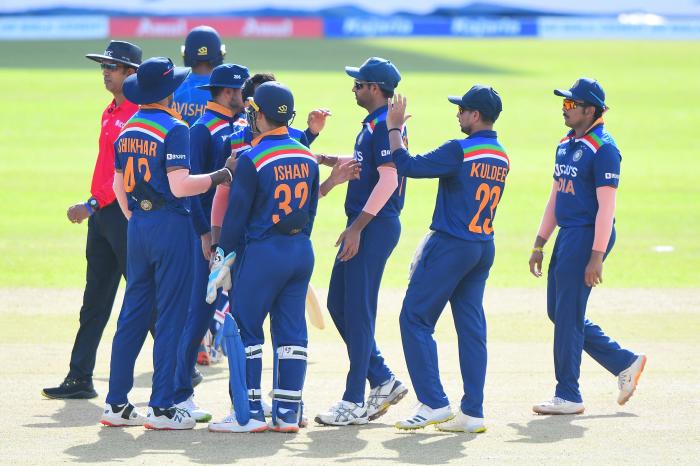 This is not the time to talk about individual players. We will talk about it at our team meeting. Let's explore all that pantry.
But, looking at the game as a whole, the performance of our team players is excellent. The bowling, the batting, everything was great. The batsmen have also given excellent results. You have shown talent in an impressive way.
We must respect the opponent. Like I already said Sri Lanka team Has recovered. We are back as champions. We are looking for a way to success. Proud to think of you. "
Thus Rahul Dravid Said.
.