Partial mobilization affected a number of well-known current and former athletes. At the same time, the principles by which representatives of the sport of high achievements, coaches will be called up or receive a deferment are still unclear. For example, it is not clear to what extent the mobilization will affect athletes who play for CSKA and are officers of the Russian Armed Forces. Izvestia talked about this with the vice-president of the Russian Artistic Gymnastics Federation (FSGR), four-time Olympic champion, reserve colonel of the Russian Armed Forces Alexei Nemov. He also commented on the state of our sport in isolation and the chances of Russians to get to the next Summer Olympics 2024 in Paris.
– Is it possible in the foreseeable future to improve the relationship of international sports organizations to Russian athletes and teams?
Photo: RIA Novosti / Vladimir Astapkovich
– You know, I can't even comment here, because the situation is so complicated and unpredictable … Today is like this, but tomorrow it may be different. The most important thing is that sport unites people all over the world. It is most important. Culture, sports… They should unite people. It's impossible for it to be any different.
– Does the absence of Russian gymnasts at major international competitions greatly affect their level?
— I think that our guys are some of the best in the world. Therefore, if they hold the World Championships and the Olympic Games without us, it will not be very good.
– If in the coming years our gymnasts are admitted to major tournaments, for example, the Paris Olympics in 2024, will the lack of practice at such competitions have a strong impact on the results?
– The main thing is that our guys have a mood. Now he is very good and there are positive emotions. In any case, judging by what I saw in their performance at such competitions as the recent Spartakiad. But this should be supported by the state and by all of us. So that the conditions for training and competitions continue to improve, so that spectators come to them and support the guys.
— How would you rate the level of the Spartakiad?
– Nikita Nagorny does his exercises very well. Especially on bars. There are some blots, but nonetheless. But in general, the guys have a good level.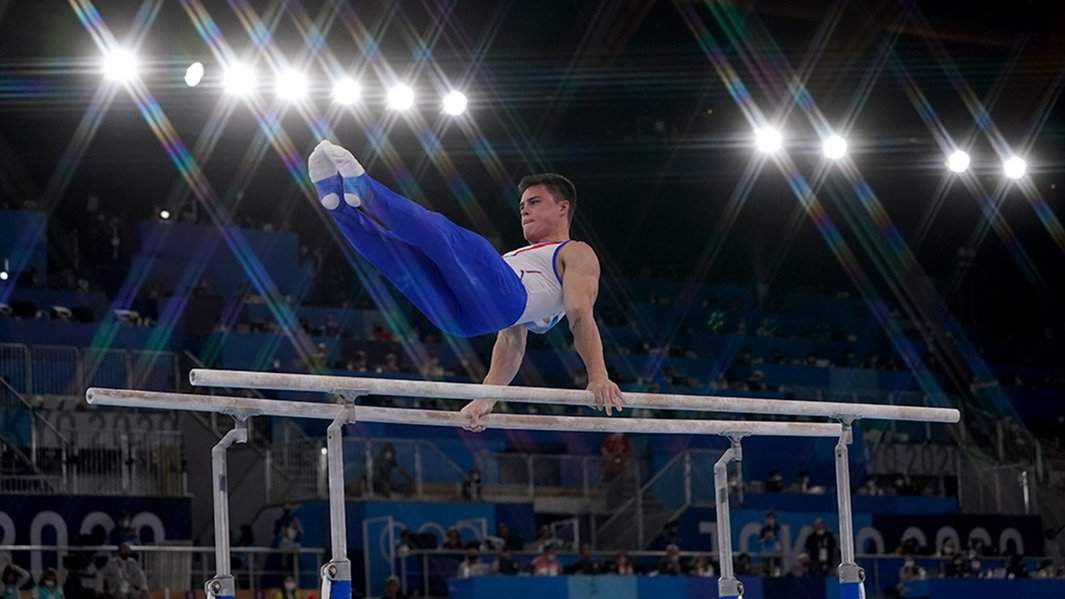 Nikita Nagorny at the artistic gymnastics competition at the XXXII Summer Olympic Games in Tokyo
Photo: Izvestiya / Dmitry Korotaev
– You did not receive a summons from the military registration and enlistment office?
– Not yet. It will be necessary – I will go. This question is not worth it. The most important thing is that everything is clear and correct. Because there are such things when there are not enough men – sports coaches. And the agenda comes. There are kinks here, in my opinion. But nevertheless, it will be necessary – we will all stand up.
– You left CSKA, you are a reserve colonel. Did you have to get military skills, or did you only do gymnastics during the entire army period?
– You know that we defended the honor of the country on the platforms. On international platforms. So somehow…
– When and under what conditions will our country be allowed to participate in international performances again?
— I have good, interesting thoughts on this, but I can't tell you.
– Do you communicate with foreign acquaintances with whom you competed before?
"They call me and ask how I am doing. How do you feel like a family. It pleases me.
– Do you feel a negative attitude towards Russia on their part?
"We have solidarity in sports. And everyone understands perfectly well that world gymnastics is impossible without Russian gymnastics. She won't be the same.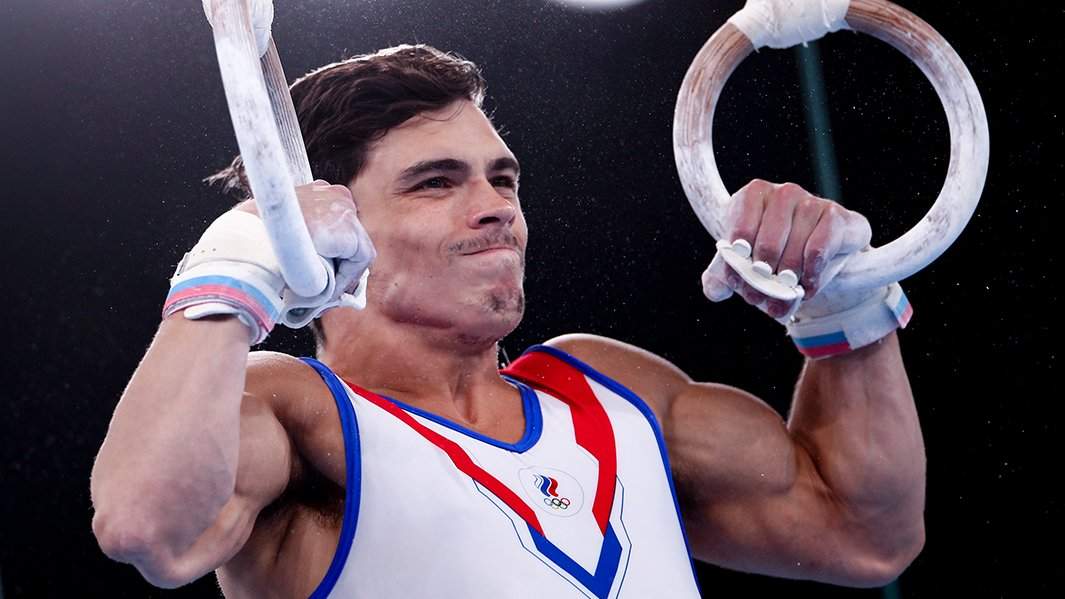 Artur Dalaloyan at the artistic gymnastics competition at the XXXII Summer Olympic Games, Tokyo
Photo: Sport-Express / Daria Isayeva
You ended your gymnast career at 28. Last year's Olympic team champions David Belyavsky and Denis Ablyazin are already 30, Nikita Nagorny 25, Artur Dalaloyan 26. Is there anyone to replace them in the foreseeable future?
– There is. There are guys from different regions. I will not name the young people yet, I can only say that we have a lot of talents. But there is this thing called the Olympic Games. When you are an Olympic champion or a world champion, it sounds different. Now we have been removed from this, but nothing, the most important thing is to achieve maximum results where you perform here and now. To be ready for international competitions, because I think that sooner or later the suspension of our team will end. And we need to be ready to go to the platform.
– When you, Svetlana Khorkina, Elena Zamolodchikova and your entire generation ended your career, our results in gymnastics for a long time were much worse.
– Everything is simple here: we were brought up by the system of the Soviet Union. All the developments that helped us win are the developments of the USSR. And all our competitors work on our developments. Especially those to whom our coaches left. There is nothing difficult in this.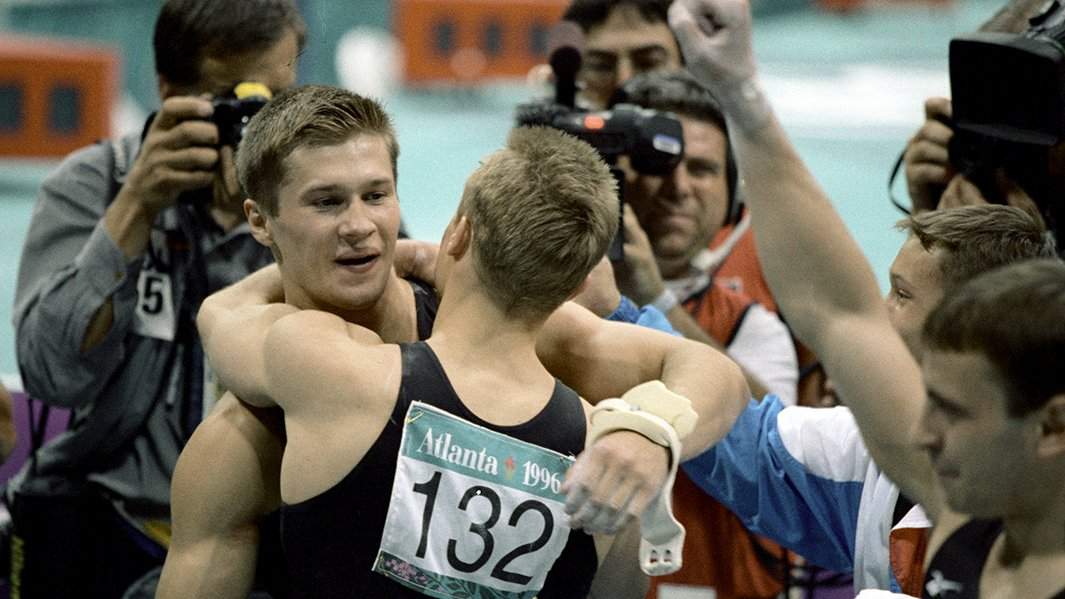 Alexey Nemov accepts congratulations on his victory from teammates, XXVI Summer Olympic Games in Atlanta
Photo: RIA Novosti / Igor Utkin
Have we lost it?
No, we just didn't go any further. And competitors in their countries adapted Soviet developments. We stopped there for a bit. Another system has gone. Social history, which is difficult to talk about in modern times, also had an effect. Because I used to do gymnastics for free. And today, parents have to pay for their children to do this. And we need to work in this direction. Because at the big competitions we managed to restore positions, including through the return of our strong specialists. Hence the results of Nagorny, Dalaloyan, Angelina Melnikova and our other current gymnasts. But I want children to have even more opportunities to play our sport.