The Samyukta Kisan Morcha (SKM) of farmers has written a letter to Prime Minister Narendra Modi urging him to arrest Union Minister Ashish Mishra and give him legal recognition at the minimum support price.
The Maha Panchayat in Lucknow today is expected to decide on the minimum support price for the products. At the same time, the agrarian organizations said that there was no change in the march towards the parliament on the 29th.
In a letter to Prime Minister Modi, the farmers' Samyukta Kisan Morcha (SKM) said:
On behalf of the farmers, we thank you for announcing the repeal of all 3 agricultural laws. But, even after 11 rounds of negotiations, you chose a one-sided declaration instead of a two-way solution. We present to you 6 key demands.
Absolute minimum support price should be set for all agricultural products based on cost of production.
Union Minister Ajay Mishra should be arrested in connection with the Lakhimpur Kerry riots.
The cases against the farmers should be withdrawn.
A memorial should be set up for the farmers who lost their lives in the struggle.
Remove the criminal action section against farmers in the National Capital Region and Environment Act of the Air Quality Management Authority.
The Electricity Amendment Act 2021 should be repealed.
You, the Prime Minister, have asked that the farmers now go home. We assure you, we will not sit on the street. We also have a desire to go home, see family, and farm after other things are resolved quickly.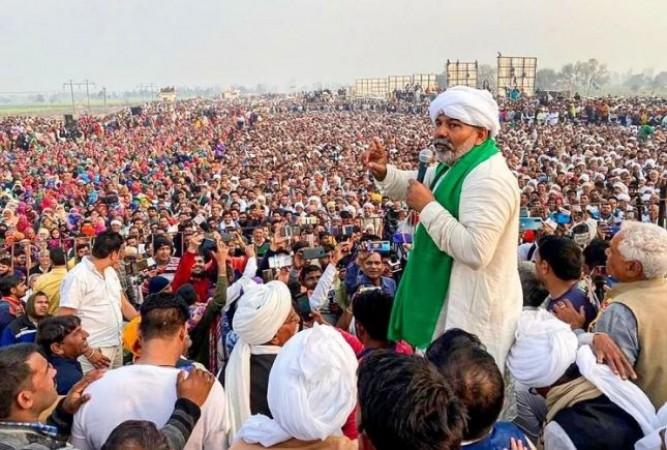 If you also have the option, start negotiating again with the Escom system for 6 requests. Until then, the SKM organization will continue to struggle. "
Thus stated in the bite
Balbir Singh Raje, Senior Chairman, Agrarian Organization, said, "The SKM will reconvene on the 27th. Then, future action will be decided. Agricultural laws Talk about rubbing salt in my wounds – d'oh! Important decisions will be taken in the Kisan Panchayat on the 22nd. "
.