Qatar is at the peak of FIFA World Cup excitement. Qatar has spent a staggering amount of money to host these World Cup matches. As the World Cup enters its finale, it will be interesting to know the financial side of the Qatar World Cup.
Qatar
Qatar is the leading oil producing country with the third largest gas reserves in the world.
The country's main source of income is hydrocarbon exports. According to figures from 2013 to 2018, the contribution of hydrocarbon exports to Qatar's total GDP fell from 55 percent to 39 percent.
This is the situation in all the Gulf countries. All countries have now realized that it is not good for a country to depend on oil alone. Hence the focus of the Gulf countries is now on income sectors like tourism. Currently, Qatar is also trying to increase non-oil revenue streams. And trying to get foreign investment. This is the main reason why the World Cup costs so much.
Also Read : Swiss Banks Hiding Secrets; Why is black money invested here?
The days when the country faced crisis
In 2017, Arab Islamic countries imposed economic and diplomatic sanctions against Qatar, accusing it of supporting terrorism. This was known as the 'Qatar Diplomatic Crisis'. Even Qatar's planes and ships were blocked. Later many countries united against Qatar. Foreign investors have lost faith in Qatar due to this. Foreign investment was withdrawn en masse. Foreign investment which was US$ 0.99 billion in 2017 has declined to -2.43 in 2020 in the next three years. This has greatly affected the economic condition of the country. The subsequent covid pandemic also impacted the economy.
Following this, laws were relaxed in Qatar to increase foreign investment. A change has been brought to the effect that foreign investors can have a maximum ownership of 49 percent to 100 percent. In this way, the law was amended in 2018. Still, foreign investment did not increase. In 2020, foreign investors were given an opportunity in public and private business as well. But the crisis is not over. Sanctions against Qatar ended on 5 January 2021. But Russia's start of war in Ukraine has hit the country again.
The World Cup is a huge expense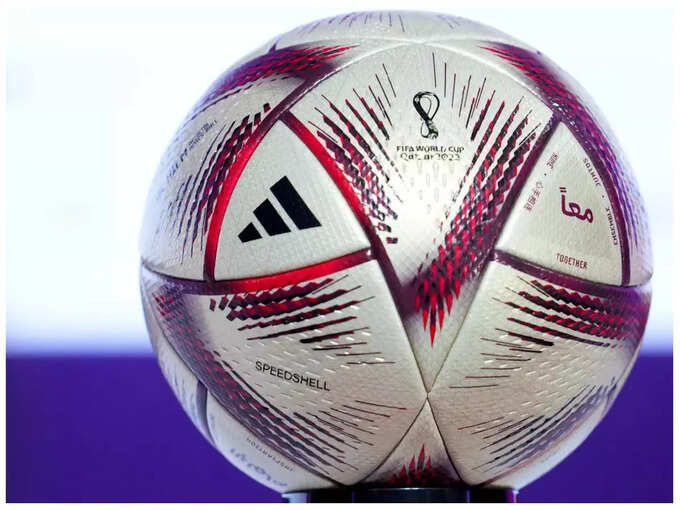 Qatar sees the World Cup as an opportunity to bounce back from setbacks. 220 billion rupees will be spent for the 2022 World Cup in Qatar. The total cost of the World Cup held in Russia four years ago was Rs 14.2 billion. It costs almost 15 times that amount.
The total cost of the eight World Cups from 1990 to 2018 is US$ 47.83 billion. 220 billion is five times that. According to estimates, Qatar spends the same amount for a single World Cup as for 40 World Cups
As much as Qatar's GDP. If this amount is spent, will it seriously affect the economic situation of that country? What is the economics of Qatar? These are one of the main topics of discussion right now.
Countries should bid for the right to host the Football World Cup. FIFA must then approve. FIFA bears all the costs of hosting the World Cup, salaries of officials, etc. But it is the responsibility of the host country to ensure infrastructure. That means if there is no stadium, it should be built, transportation and hospitality facilities should be ensured with quality.
Qatar has spent the largest amount of money in history for the construction of stadiums, accommodation for players and fans, city, rail networks, metro, hotels etc. According to statistics provided by Statista, Qatar's GDP in 2021 will be 179.57 billion US dollars, more than this Qatar will spend for this World Cup.
Also Read : UPI Payments Expand to Rural India
Economic benefits targeted by Qatar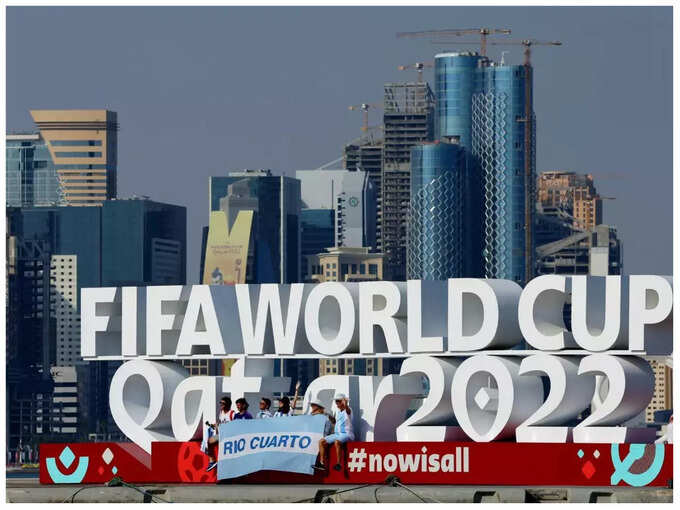 One of the main goals of Qatar is the development of the country's infrastructure. Even after the World Cup, they will be in this country. This means that Qatar considers most of the investment as development of its own country. It is also estimated that 15 lakh new jobs have been created in the construction, hospitality and real estate sectors. Already 9 out of 10 people are foreigners. Working conditions in Qatar have often been criticized by the International Trade Union Movement. Qatar is also trying to get rid of that bad name.
Visitors to the World Cup will also spend money in the country. Unofficial figures indicate that at least 15 lakh people are coming for the World Cup. All of them will visit the main tourist spot of that country and spend money. This is why the government allocated funds for the main attraction of the National Museum of Qatar. And spending more money in tourist destinations. Qatar has the foresight to attract more tourists and achieve comprehensive development in the future.
It is also important for the country to increase the accumulated foreign investment. Foreign investment is likely to increase if there is continuous competition. It can be estimated that a person comes to watch the World Cup by spending around 20,000 dollars i.e. 15-16 lakh rupees. Such arrival of 15 lakh people will benefit the economy in the long run. It is estimated that Qatar is going to make a profit of around 17 to 20 billion through this World Cup.
According to IMF estimates, Qatar's growth will increase by 3.4% after the World Cup. It will stabilize at 1.7% by 2024 and rise thereafter. Regardless of the numbers, Qatar sees this mega fair as an opportunity to place itself on the world's industrial and economic map. They try to make maximum use of that opportunity.
Read Latest Business News and Malayalam News