Last Updated: 15 Jun, 2022 05:25 AM
Published: 15 Jun 2022 05:25 AM
Last Updated: 15 Jun 2022 05:25 AM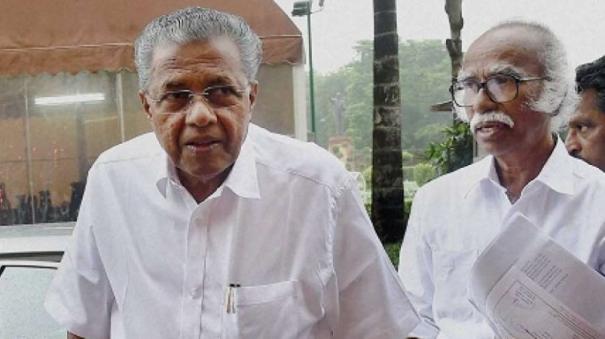 Thiruvananthapuram: Swapna Suresh, who was arrested and released in a gold smuggling case in Kerala, has complained that Chief Minister Binarayi Vijayan and his family are involved in the case. In this situation, the Chief Minister flew from Kannur to Thiruvananthapuram.
Then, on the plane, the Youth Congress party chanted slogans against Binarayi Vijayan. Protesters inside the plane demanded that he resign. Mattanur Youth Congress leader Parsin Majeed, and executives Naveen Kumar and Sunith were among those who took part in the protest. The police arrested them, registered a case and are investigating.
Meanwhile, Youth Congress leader Parsin Majid, who was involved in the struggle against Binarayi Vijayan, joined the AUP in Mattanur. He has been working as a teacher in the school. Pursin Majid has been suspended for 15 days for engaging in protests.
Blocking the trial ..
Speaking in Delhi yesterday, Union Minister Rajiv Chandrasekhar said, "When the gold smuggling scandal broke in 2020, Kerala Chief Minister Binarayi Vijayan wrote a letter to Prime Minister Modi asking him to investigate the scandal and the Central Intelligence Agency. Now that his name has been exposed in the scandal, Binarayi Vijayan is using the state police to block the investigation by the Central Intelligence Agency. "
.