Today, Friday, US sanctions were extended to the head of the Russian Wagner Group in Mali, as the US Treasury announced that the group's employees are trying to work through the African country to obtain equipment such as mines, drones, radars, and anti-artillery systems for use in Ukraine.
"The sanctions against the Wagner Group's largest representative in Mali identify and disrupt a key component underpinning the group's global activities," Brian Nelson, Undersecretary of the Treasury for Terrorism and Financial Intelligence, said in a statement.
The secret of the hostility between Wagner and the Russian defense?!

Who is the head of Wagner in Mali?
His name is Ivan Alexandrovich Maslov, and he is considered the head of Wagner's paramilitary units and their main director in Mali, but finding a picture of him is like impossible. No international agency provided a picture of this mysterious man. With the exception of a site that follows the news of that group, it reported a picture of a blond young man, but Al-Arabiya.net was unable to verify its authenticity.
The Wagner Group website stated that he was born in January 1980. Little is known about the beginnings of his career, but it is said that he worked for a period in the Russian military intelligence agency.
Aleksandrovich Maslov (Photo courtesy of the Wagner Group's Russian business monitoring website
to a mercenary life
Maslov transitioned from intelligence to mercenary life at the latest in 2014, with the start of the war in Ukraine, with the advent of Wagner, and when Russia began experimenting with ways to deploy Russian forces abroad while retaining the ability to reasonably deny it.
Then it was reported that he participated in the attack on the Lugansk airport in Donbass, eastern Ukraine, with the beginning of the war.
Later, Wagner commander Yevgeny Prigozhin and Dmitry Valerievich Utkin, Wagner's chief of operations, assigned him to lead the group's mercenary units in Mali, according to the US Treasury.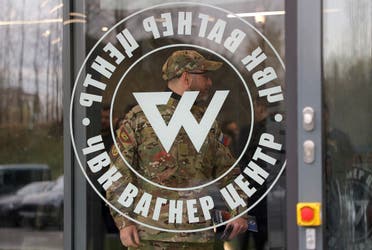 Wagner Group (Reuters)
He coordinated closely with Malian government officials to deploy Wagner operatives in the country.
In his role as chief director of Wagner, he also secured accommodations for the group's troops who had come to Mali.
Links with African governments
In addition, Maslov arranged meetings between Prigozhin and government officials from several African countries.
He also sought to strengthen Wagner's economic expansion, by securing interests in the country's extractive industries sector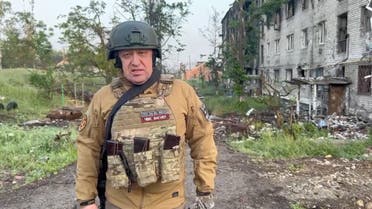 Wagner Commander (Reuters)
"Trick"!
It is noteworthy that many Western countries have raised concerns about Wagner's activities in Mali since late 2021.
While Mali, which witnessed a military coup in 2021, as well as Russia earlier confirmed that the Russian forces present there are not mercenaries, but rather trainers helping local forces to use equipment purchased from Moscow.
Washington has repeatedly warned of what it called Wagner's destabilizing activities and tightened sanctions on the private military group in the wake of Russia's invasion of Ukraine last year.
On Monday, State Department spokesman Matthew Miller warned that Wagner was seeking to move military equipment through Mali. Two days ago, a spokeswoman for the Russian Foreign Ministry, Maria Zakharova, denied the accusations
America described it as a "hoax"!