Swedish Foreign Minister Anne Linde told Swedish television on Sunday that Finland would apply to join the North Atlantic Treaty Organization (NATO) "certainly".
Russia's military operation in Ukraine has forced Sweden and its eastern neighbor, Finland, to reconsider their position that military neutrality is the best way to ensure national security.
"We know in one way or another that they (the officials in Finland) will apply to join NATO," Linde told SVT public television. ".
3 NATO military ships docked in a Finnish port last April, in preparation for joint exercises
When asked again if she thought Finland would join the alliance, she replied, "I think you can say that for sure."
It is expected that Sweden and Finland will make a decision on joining this military alliance in the coming weeks.
On Friday, Finnish Foreign Minister Pekka Haavisto said he hoped Finland and Sweden would make similar choices at the same time.
Last week, the Finnish parliament began the issue of joining to secure more protection from any Russian aggression, knowing that the two countries share a border of about 1,300 km.
For her part, the Swedish Prime Minister stressed on Sunday that Sweden should not take "lightly" any decision regarding whether or not to submit an application to join NATO.
"We've been unbiased for 200 years and it's been good for us," Magdalena Anderson said during a press conference on the sidelines of the Labor Day celebrations. "And it's a decision that should not be taken lightly."
She added that applying to join NATO is "a very, very difficult issue that requires in-depth analysis."
A week ago, Anderson's Social Democrats, traditionally opposed to any accession, had said they intended to reach a decision on the issue by May 24.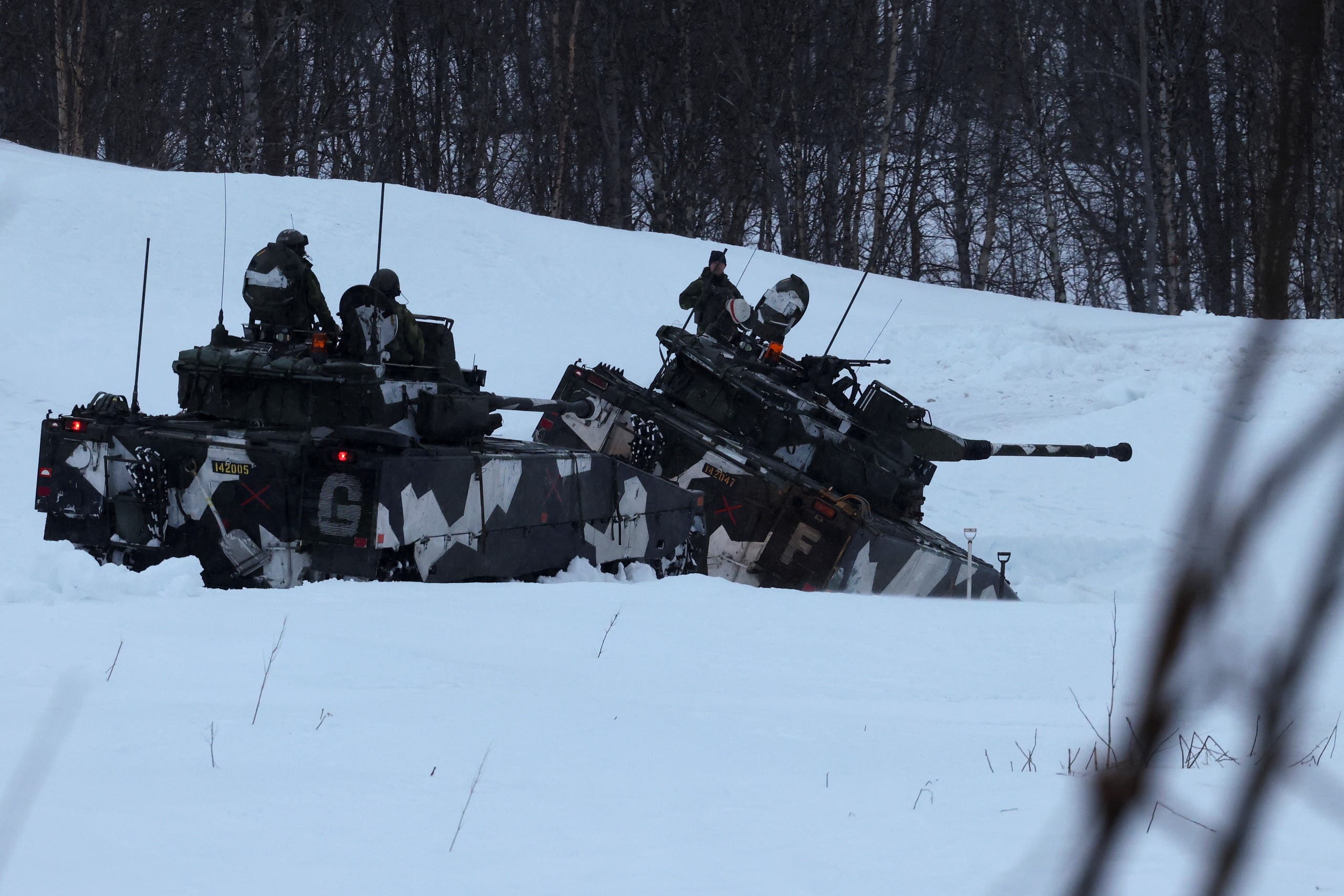 Swedish soldiers take part in a military exercise with NATO in Norway
The Russian military operation in Ukraine caused a swing in Swedish public opinion towards a possible request to join NATO.
About 54% of Swedes currently support Sweden's joining NATO, according to a recent poll conducted by the Novus Institute.
Russia had warned that Stockholm and Helsinki would have to incur "consequences" in "bilateral relations" with Moscow and in "the overall European security arrangements" if it joined NATO.
In a related context, a Russian reconnaissance plane violated Swedish airspace for a short time on Friday, according to the Swedish General Staff. The Russian ambassador to Sweden was summoned after that.