Mumbai: Rahul Narvekar, who contested on behalf of the BJP, won the Maharashtra Assembly Speaker election.
In Maharashtra, Shiv Sena, Congress and Nationalist Congress jointly ruled under the name of Maha Vikas Akadi. In this case, Shiv Sena disgruntled MLAs team leader Eknath Shinde raised the war flag against the regime. He took the MLAs and stayed in a luxury hotel in Assam. Following this, Chief Minister Uddhav Thackeray was asked to prove his strength in the Assembly, Governor B.S. Koshyari ordered.
But before that, Uddhav Thackeray resigned as Chief Minister. In this case, Eknath Shinde is sitting as the Chief Minister of Maharashtra on behalf of the BJP alliance. Senior BJP leader Devendra Fadnavis has been sworn in as Deputy Chief Minister.
In this case, the post of Speaker of the Maharashtra Legislative Assembly has been vacant for more than a year. In February 2021, Nana Patel, who was the president of the assembly, resigned and took over as the president of the Maharashtra Congress Committee. Subsequently, Narhari Jirwal, who was the Deputy Speaker of the Legislative Assembly, assumed additional responsibility and continues to hold that position.
The new government will prove its majority in the assembly on July 4. Following this, the election for the post of Legislative Council President was held today. On the side of the coalition government, BJP MLA Rahul Narvekar contested for the post of Maharashtra Assembly Speaker. Shiv Sena MLA Rajan Salvi contested against him from the Maha Vikas Akadi alliance led by Uddhav Thackeray and the Congress.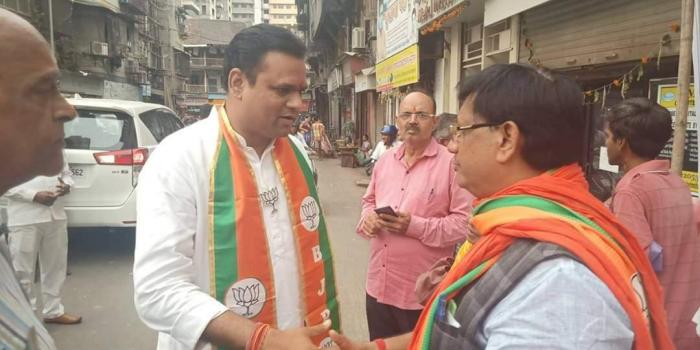 BJP MLA Rahul Narvekar was elected as the Speaker of the Maharashtra Legislative Assembly by securing 164 votes. Shiv Sena's Rajan Salvi lost by 107 votes.
Rahul Narvekar is a BJP MLA from Mumbai's Colaba constituency. He is the nephew of senior NCP leader Ramraje Naik Nimbalkar.
He was the spokesperson of Shiv Sena's youth wing in its early days. He left the party and joined the Nationalist Congress in 2014. Rahul Narvekar contested the 2014 Lok Sabha elections from Maval constituency and lost to Shiv Sena's Srirang Appa Barne. Later he joined BJP in 2019.
With this, the BJP alliance has won the first election. Eknath Shinde, who broke away from the Shiv Sena, will face a vote of confidence tomorrow after forming an alliance with the BJP and forming a new government.
.