Lucknow: Chief Minister of Uttar Pradesh Yogi Adityanath Ayodhya or in the coming legislative elections Gorakhpur According to reports, he will contest in one of the constituencies.
Adityanath's candidature for the Ayodhya constituency has been approved by all parties and will be confirmed if the BJP Central Committee agrees. Only in his absence will Aditya compete in his hometown of Gorakhpur.
Elections are being held in 7 phases for 403 constituencies in Uttar Pradesh. Politics in UP has been heating up since the Election Commission announced the election date. So far 7 MLAs have left the ruling BJP, which has come as a shock.
Chief in this context Yogi Adityanath UP to contest Assembly elections for first time Akhilesh Yadav, Mayawati and Adityanath, who have been chief ministers for the past 18 years in terms of politics, have not met the people in the constituency and contested to become MLAs. Instead they became the upper house MLC in UP and thereby became the first.
The exception was Mulayam Singh Yadav, who contested and won the 2004 Kannur by-election. In this context, Adityanath has decided to meet the people and contest the elections.
Adityanath has chosen the Ayodhya constituency where the Sanghwaras are strong and his native Gorakhpur to ensure that the competition is safe.
All approvals have been received for Adityanath to contest in Ayodhya. With the approval of the Central Election Commission, which includes Prime Minister Modi, Amit Shah and JP Natta, it will be decided
Ayodhya is a stronghold of the Sanghwaras, where the BJP and Sanghwarais have become even more entrenched after the Ayodhya-Babar Masjid verdict. Moreover, when the Ayodhya issue took place, Gorakhpur The pedestal stood in support. Adityanath's Guru Nath Magand Digvijay Nath was actively involved in the Ram Temple movement.
Political observers say that if Adityanath is determined to contest in Ayodhya, he will contest with a stronger BJP front. Only if Ayodhya is not available Gorakhpur Adityanath will contest in the constituency.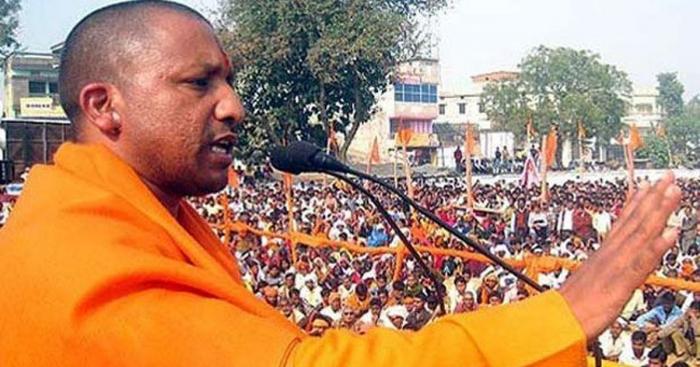 UP For the last 15 years in politics, Mayawati (2007-2012), Akhilesh Yadav (2012-2017) and Yogi Adityanath (2017-2022) have all become MLCs without contesting elections.
It has been reported that BJP's Liver Mayawati will not contest this election. Similarly, Akhilesh Yadav has not said anything about contesting the elections.
According to reports, the BJP's 24-member main committee has been consulting in UP for the past few days and finalizing the list of candidates for 175 seats. The list of 113 candidates is reportedly for the first two phases of the election
.