With the completion of its control over most of the areas in Donbass, Russia is seeking to connect the areas under its authority with the Crimea peninsula, which it annexed in 2014, via a network of roads.
Today, Wednesday, the pro-Russian authorities in Ukraine announced the launch of a bus and train service between Crimea and the cities of Kherson and Zaporizhia in southern Ukraine.
"From next July, bus and train services will connect Crimea with the Kherson and Zaporizhia regions for the first time in eight years," Sergei Aksionov, the pro-Moscow president of Crimea, said in a telegram message.
Safe trips
He also added that elements of the Russian National Guard will ensure the security of flights, according to what was reported by Agence France-Presse.
Russian officials and others loyal to Moscow had previously indicated that Moscow intends to remain in the Kherson region and large parts of Zaporizhia, which it controls.
Meanwhile, pro-Moscow officials in southern Ukraine said they hoped to organize a referendum.
Referendum
In this context, Kirill Strimosov, deputy head of the Russian-backed Kherson administration, confirmed that such plans are under preparation, and that local authorities are preparing to hold a "referendum".
"The Kherson region will make a decision and become part of the Russian Federation," he added on Telegram.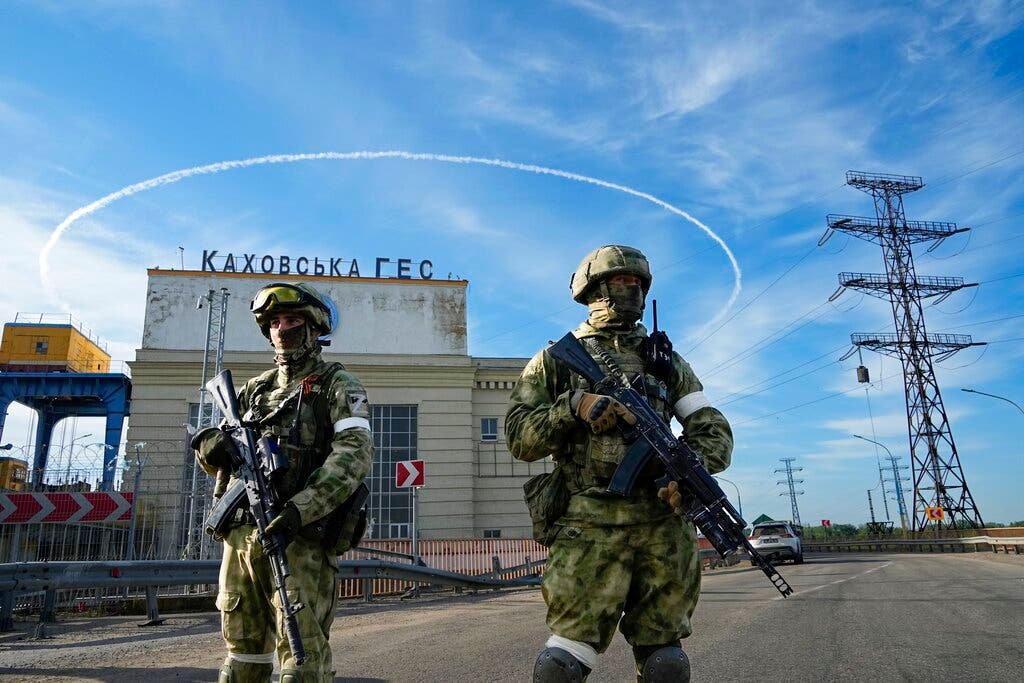 Russian forces in Kherson (AP)
The Kherson and Zaporizhia regions in southern Ukraine have been largely under Moscow's control since the first weeks of Russia's military intervention, and are now being integrated into the Russian economy.