A few hours later, the capital, Moscow, begins its celebrations of "Victory Day", corresponding to the ninth of May each year. The ceremony will witness several activities, most notably the Russian President's speech to the mother of the gathering, in addition to military parades.
For the first time in a decade, the Russian "doomsday plane" designed to protect Putin in the event of a nuclear attack will appear, and the "Ilyushin L-80", also known as the "Flying Kremlin", will participate in an air show over Red Square in a clear warning message to the West.
For the first time in a decade
This giant plane has no external windows, except for the cockpit, and features a dome that is supposed to prevent exposure to electromagnetic pulse attacks.
It will be accompanied by two Tu-96 "Bear" and Tu-160 "White Swan" aircraft, which are capable of carrying nuclear warheads, according to the British newspaper, "The Telegraph".
From preparations for Victory Day in Moscow (AFP)
In addition, Moscow authorities will block streets in the city center to make way for a mass gathering of the "Immortal Regiment", where civilians carry portraits of family members killed in the war.
Less military involvement
However, this year the military parade will miss some of the combat-ready weapons that were sent to Ukraine to participate in the military operation that began last February.
The weapons will include two-thirds of the number of vehicles seen only last year, according to Russian Defense Ministry data.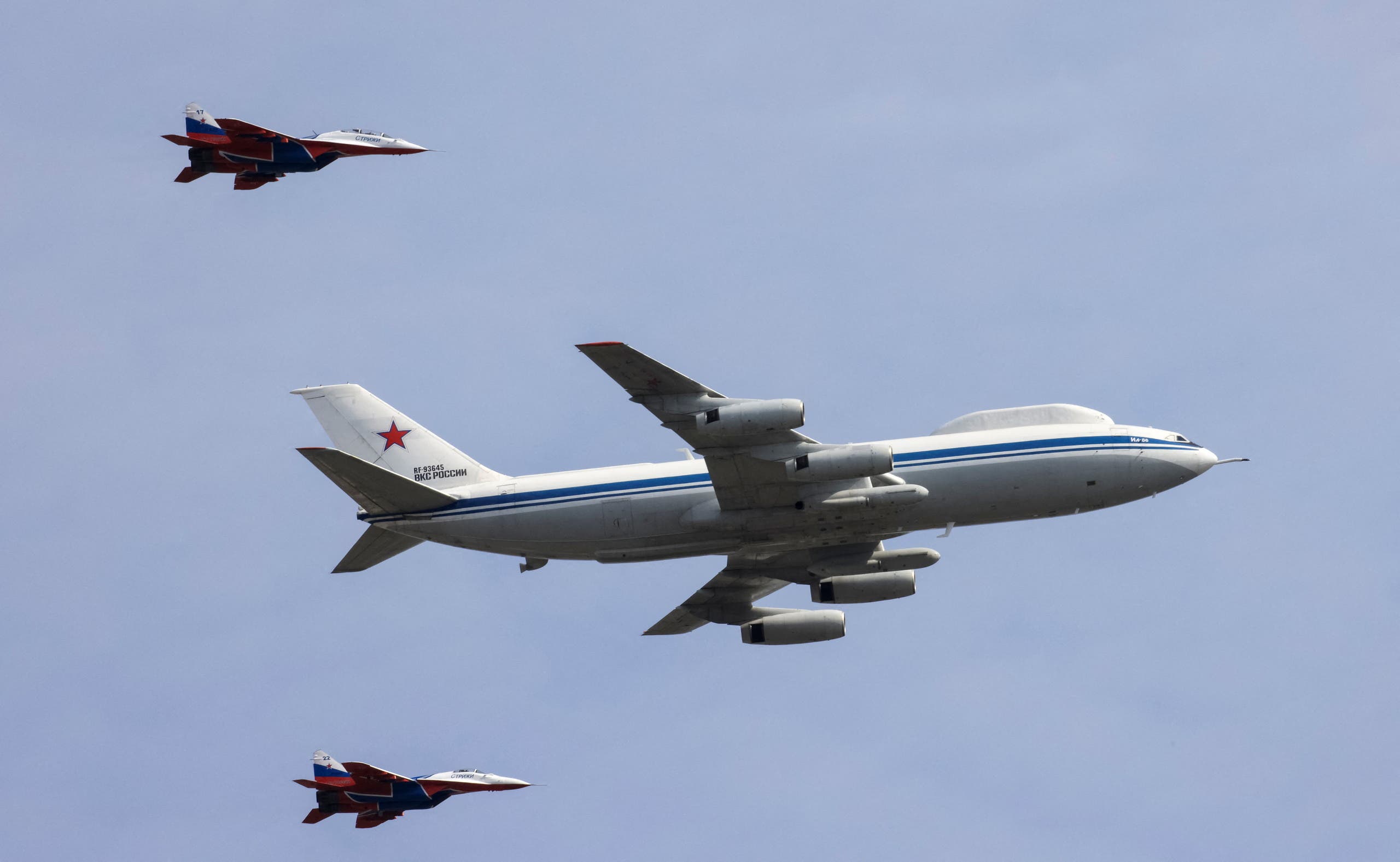 Doomsday Plane (Reuters)
Also, notable absentees from this year's show were tanks and missile systems that sustained heavy losses in the "special military operation."
No bomber planes
This year's air show will not feature any combat-ready Su-30 and Su-34 bombers, as many of the latter have reportedly been shot down over Ukraine.
In addition, 77 aircraft and helicopters are expected to fly over Red Square to match the number of years since the Allied victory over the Nazis, while the MiG-29 fighter jets will fly in a Z-shape.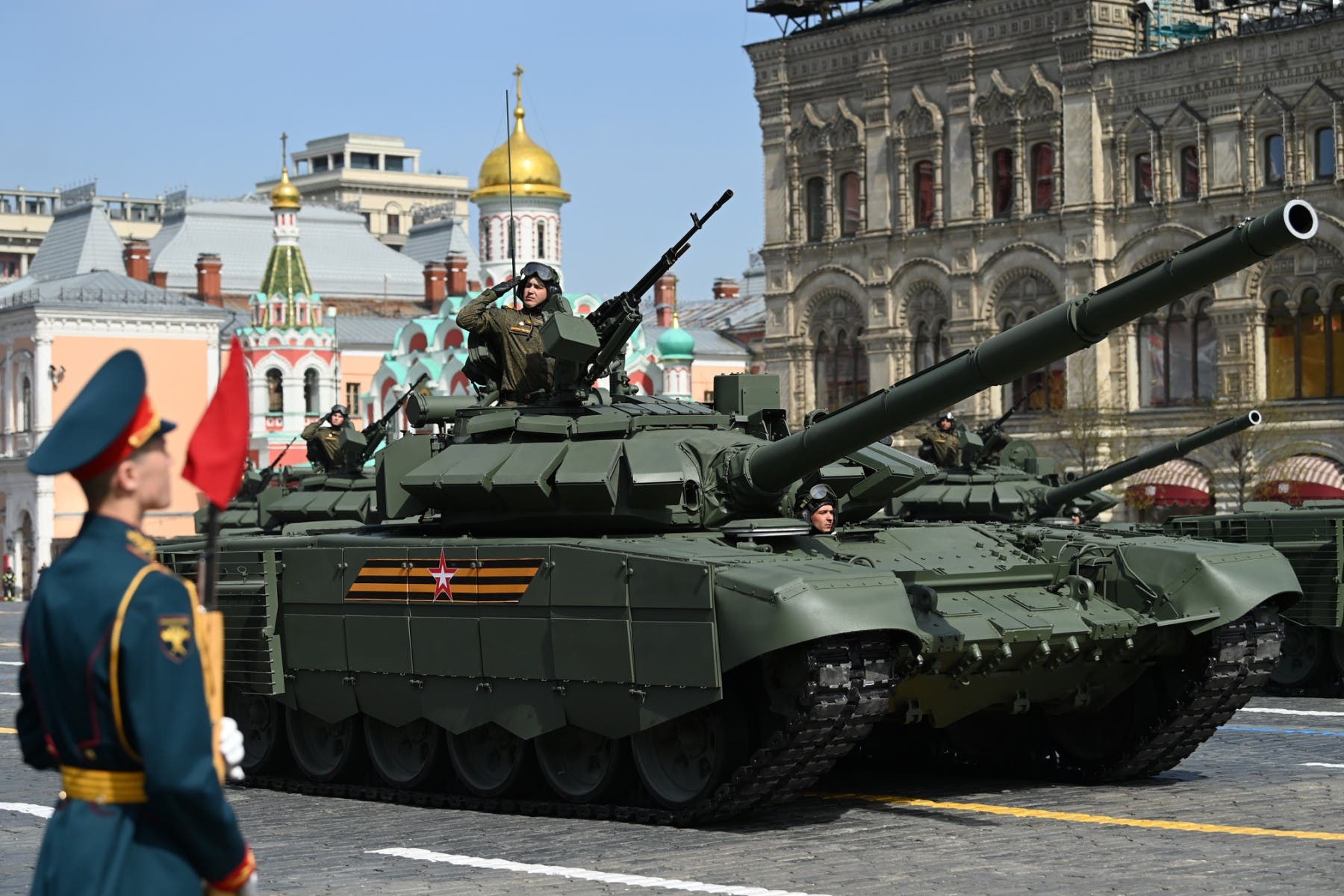 From preparations for Victory Day in Moscow (AFP)
The military parade is also expected to feature the next generation of weapons that have not entered mass production and have not been deployed on the battlefield.
general mobilization
In addition, Putin, who will address the nation today, is likely to announce a mass mobilization to recruit civilians in the army and declare an all-out war on Ukraine, according to American and European intelligence sources, although the Russian President's spokesman denied these reports last week, describing them as "nonsense."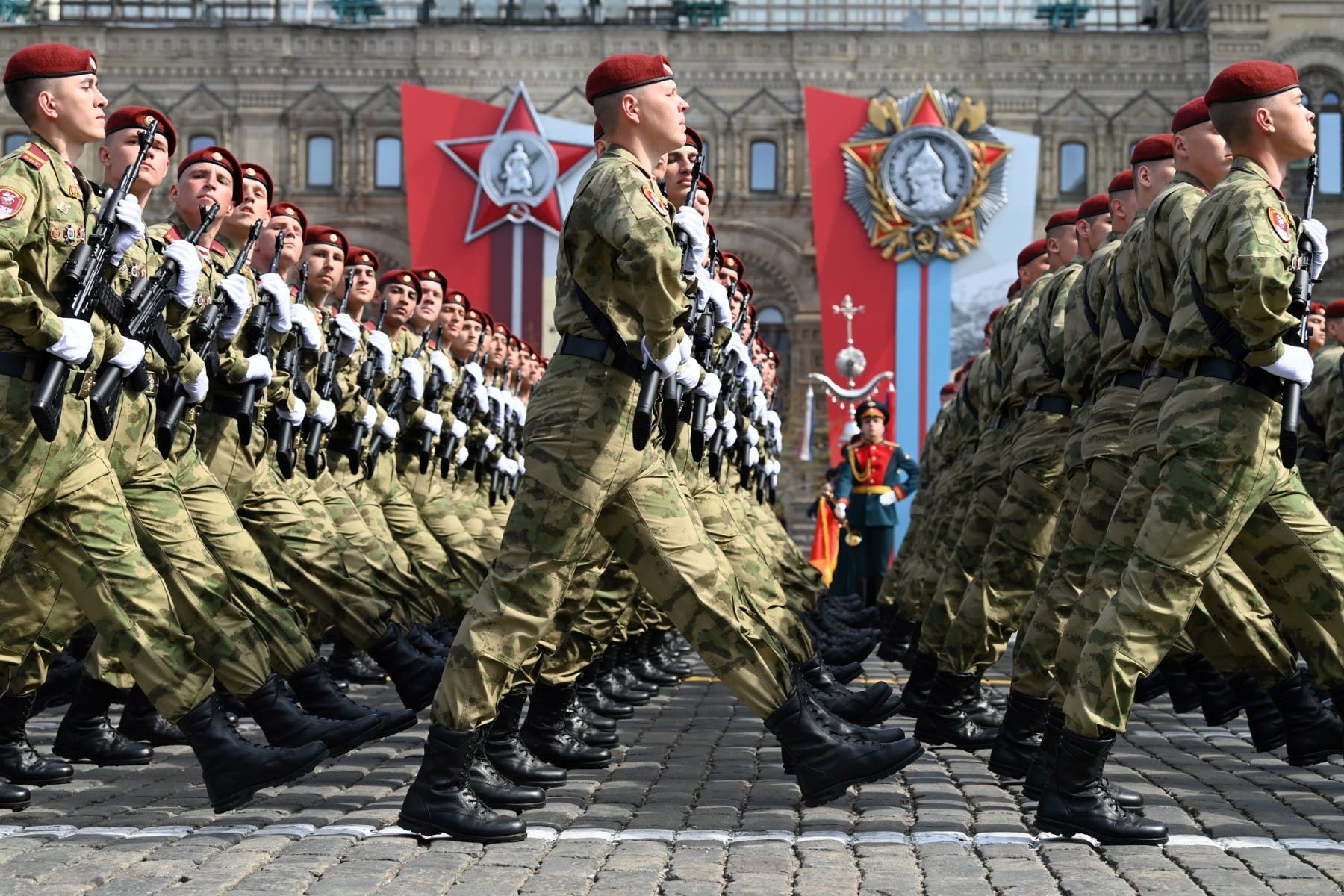 From preparations for Victory Day in Moscow (AFP)
It is noteworthy that Russia celebrates May 9 of every year the Victory Day in World War II, and this day is an unparalleled national occasion, and this year's celebration acquires special significance in light of the Russian military operation in Ukraine.