Today, Saturday, the Elysee Palace in Paris witnessed the inauguration of Emmanuel Macron for a second term as president, after winning the elections that took place two weeks ago.
The event began with the announcement of the official election results by the President of the Constitutional Council, Laurent Fabius.
Then the French president called in a short speech to "move relentlessly" to make France "more independent."
Macron won 58.5% of the vote in the second round, ahead of his right-wing rival Marine Le Pen, who got 41.4% of the vote.
Le Pen and Macron during a televised debate on April 20
The new presidential term begins while the French Socialist Party concluded an alliance agreement with the hard-left "France Proud" party to run in the parliamentary elections in June in an attempt to deny Macron a majority.
The deal, which the Greens and the Communists agreed to earlier this week, would be the first time the French left has united in 20 years, but this time with the Proud France party in the driving seat.
Left and right parties from the French political spectrum are looking to forge alliances to try to beat Macron's party, which has been renamed "Ennahda", in the June 12 and 19 elections to choose members of the French parliament.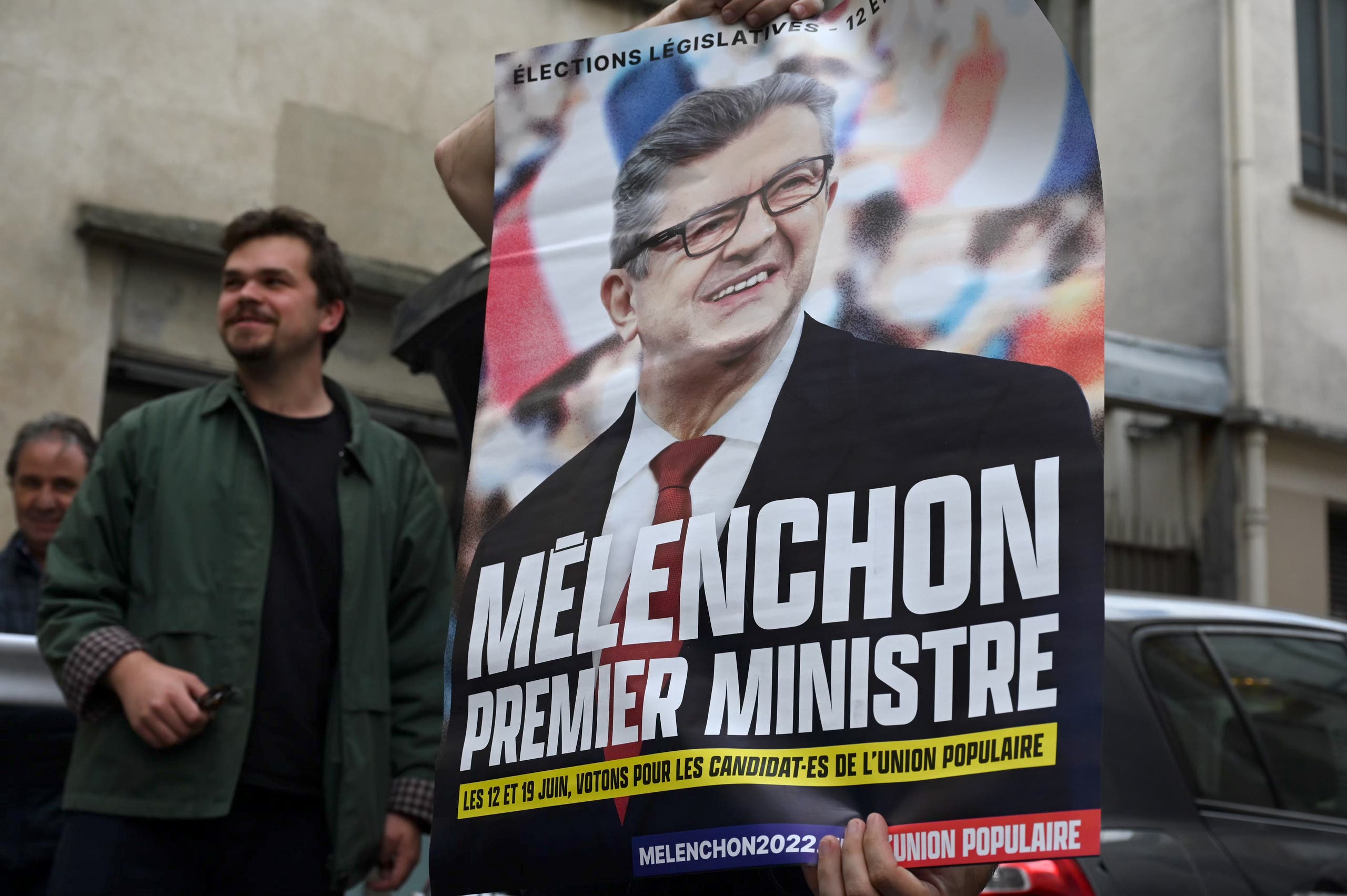 A supporter of the French left raises a banner calling for Melenchon to be named prime minister
Macron won a second term last month but will need a majority in parliament to be able to push through policies including raising the retirement age to 65 from the current 62, which both left and right oppose.
The left-wing bloc coalition crystallized under the leadership of the controversial "France Proud" party leader Jean-Luc Melenchon, who failed to reach the second round of the French presidential elections last month.
Melenchon came third with 22% of the vote in the first round of the elections. For her part, Socialist presidential candidate Anne Hidalgo received only about 1.7% of the vote.