A Saudi veterinarian, he graduated from the university to work in a specialized center for horses, then discovered his talent in the art of form, to be one of the pioneers of this specialized art on a global level, in showing the beauty of the purebred Arabian horse.
Saudi plastic artist "Ibrahim Belhamer" spoke to "Al Arabiya.net" by saying: "I have had the talent of drawing since childhood, but I never paid attention to it, and when I graduated from Cairo University with a specialization in "veterinary medicine" and worked at the King Abdulaziz Center for Arabian Horses. To treat injured horses, my love began with the purebred Arabian horses, which made me rearrange myself to discover my artistic talent and paint the beauty of the horses in my imagination into reality."
Regarding the beginnings, Al-Hamar confirmed that the first work he completed in 1996 AD, when he used materials that were not suitable for drawing, due to his great ignorance of the art world, including the use of the popular tent sail in artwork, and the dilution of strong colors with diesel, but his great eagerness to learn art so that He translates his love for horses and their details on the art board from his own perspective, which made him go beyond this stage and quickly until he became one of the pioneers of Saudi artists in the field of horse drawing.
Painting of the artist Ibrahim Al-Hamr
Support Saudi Art
The artist Al-Hamr presented a development proposal aimed at contributing to the support of authentic Saudi art, in highlighting their works to advance them to new horizons that serve their goals and artistic future, which they drew at the beginning of their artistic career.
Al-Hamar said during his participation in his personal exhibition at the Historic Jeddah Festival, which is held in downtown Jeddah, "I suggest to the Saudi Ministry of Culture to create personal files for all Saudi artists, and to serve as a biography for each artist, and then they are sorted and evaluated by a specialized committee, so that these become The files are a reference to the Ministry of Culture to be nominated to participate in international exhibitions and forums inside and outside the Kingdom, to represent our dear country in the best way, based on their historical works and their knowledge of art and its secrets.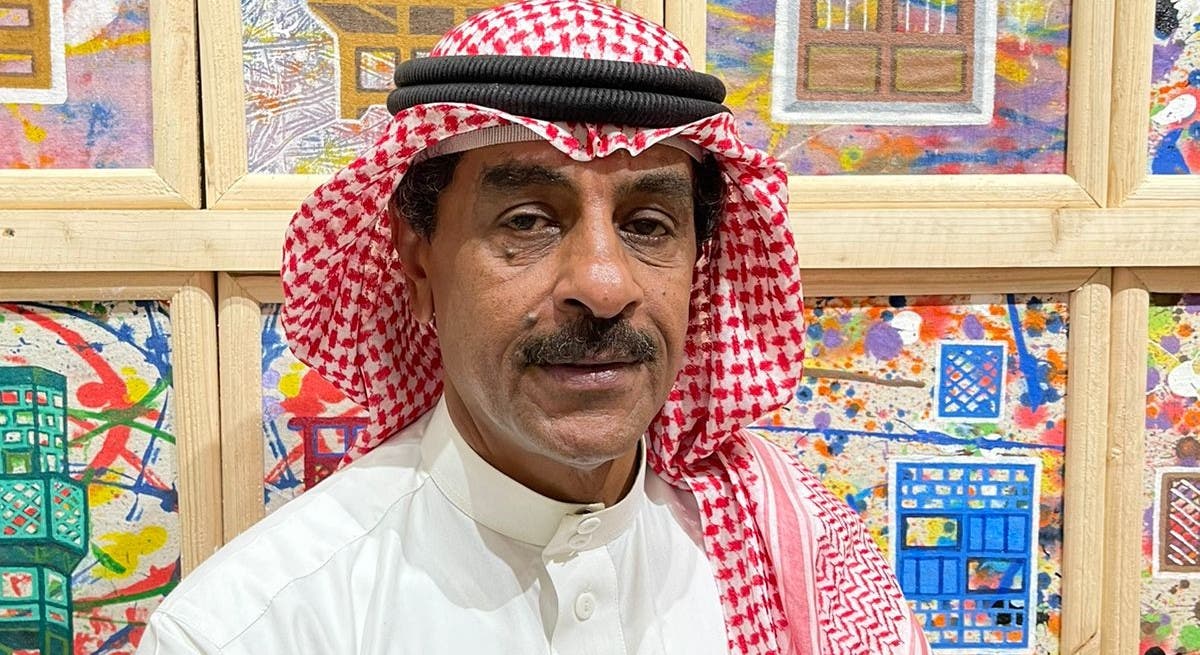 Artist Ibrahim Al-Hamr
motivational quotes
Al-Hamr said: "One of the reasons for my continuation in artistic works is the motivation that I found from a number of personalities who love my heart and the heart of every Saudi, including King Abdullah bin Abdulaziz, may God have mercy on him, who said to me (this artist only good comes from him), and King Salman. Bin Abdulaziz, who said (this young man is a genius in his art), in addition to a number of important personalities and great artists in the Arab world.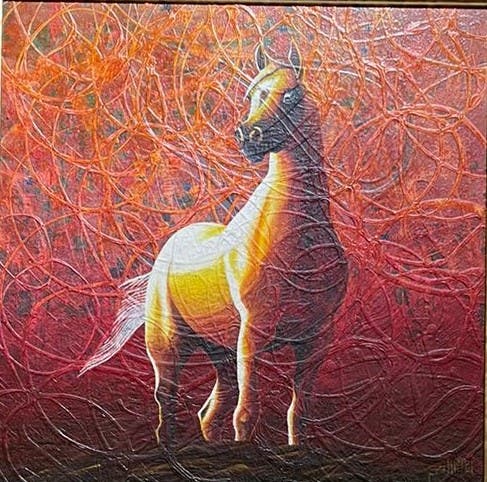 One of the red drawings
Artworks
Al-Hamr said, "I have about 900 paintings of Arabian horses and folk houses, which reflect the ancient culture and history of Saudi Arabia, and I aim to reach 1,000 paintings to obtain the Guinness World Certificate as the first artist to paint this number of paintings, and then I will create a special exhibition called "Exhibition". 1000 paintings," he added, "But one of my most important works, which I consider a beacon of my artistic career, which spanned about 26 years, is designing the King Abdulaziz Cup for Equestrian."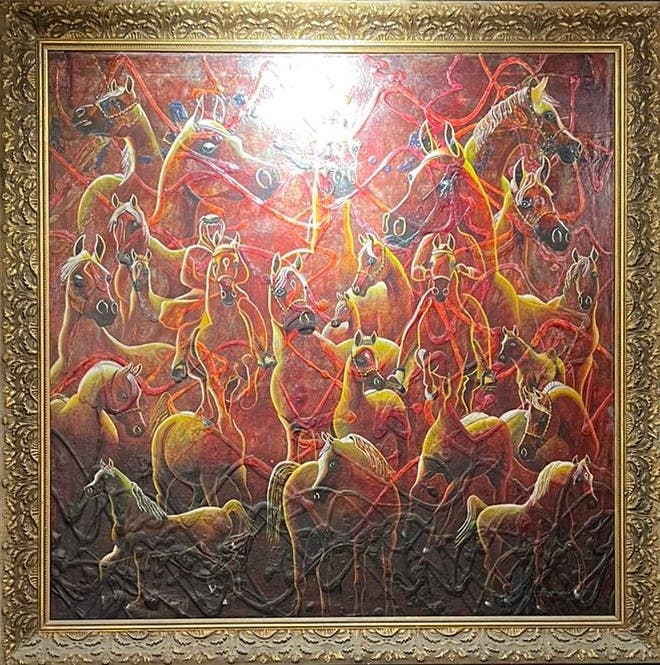 One of the red artist's paintings
Paintings adorning the royal palaces
He stressed, "I have a number of paintings that adorn the royal palaces in Saudi Arabia. A large group of my art holdings are in the royal palaces, including the palaces of King Abdullah bin Abdulaziz, King Salman bin Abdulaziz, Prince Sultan bin Abdulaziz, Prince Mutaib bin Abdullah bin Abdulaziz, and Prince Abdulaziz. bin Fahd bin Abdulaziz, Prince Abdulaziz bin Ahmed bin Abdulaziz, in addition to a number of princes in Saudi Arabia.