Highlights:
'Gaali Sampath' starring Rajendra Prasad
Srivishnu and Lovely Singh are the heroines
Directed by Anish
" Many people think that wind wealth means one who returns to the wind. But, air wealth is not what it is in this film, "said renowned director Anil Ravipudi. Anil is presenting the film 'Gaali Sampath' which introduces his friend, writer S. Krishna as the producer. Anile provided the screenplay for the film. Directive supervision was also done. Natakirti Rajendra Prasad played the title role as Gaali Sampath. Lord Vishnu will appear as his son and hero.
Directed by Aneesh, the film is being produced by S. Krishna in association with Shine Screens under the banner of Image Spark Entertainment. The film, which stars Lovely Singh opposite Sri Vishnu as the heroine, is all set to release on March 11 as a Mahashivaratri gift. However, the 'Gaali Sampath' unit came forward to the media on Sunday as part of the film's promotion. A press meet was held at Prasad Labs in Hyderabad and the details of the film were revealed. The meeting was attended by Anil Ravipudi, Dil Raju, S. Krishna, Anish, Shine Screens heads Sahu Garapati and Harish Paddy.
Video: AP Deputy CM who gave birth to a baby .. Roza who went home and said goodbye
Speaking on the occasion, Anil Ravipudi said, "The story of this film was born to my writer S. Krishna. He plays a very pivotal role in every movie story sittings I do. He first wrote a story of his own and told me he wanted to become a producer himself. I like the story and support him .. I provided all the elements needed for the story. Shine Screens Sahu and Harish came forward to produce the film. S. Krishna is going to introduce you as a producer with the movie 'Gaali Sampath' under the banner of Image Spark Entertainment.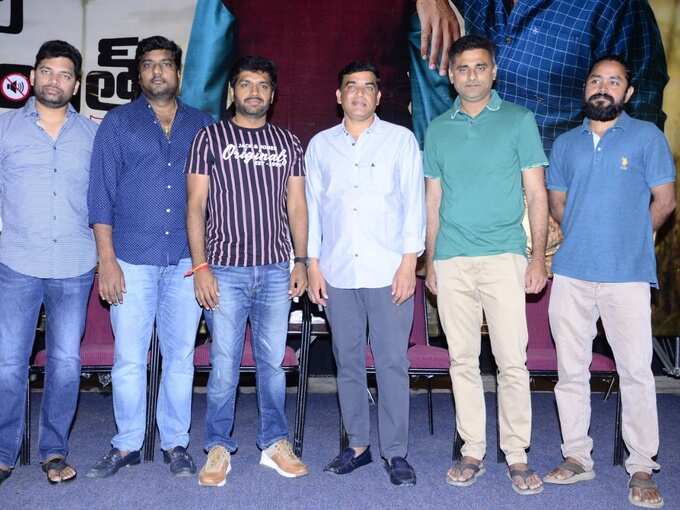 However, Anil said it was still haunting him even after the story was given. He said that he also traveled as a part of the film team so that the magic in the story would not be damaged at all. Anil said that he would like to work for this film without any ego. Thanks to director Anish for this. In this sequence, Anil gives clarity on what the real 'Gali Sampath' story is. 'Gaali Sampath' means that everyone thinks that Gaali is spinning .. but the story reveals that it is not.

Balayya Babu who watched the movie 'Uppena' with his family .. Nandamuri Natasimham comments on the mega hero
"Looking at the poster, there is a cut under Rajendra Prasad's throat. There was an accident to his throat and he could not speak from his mouth .. only air came. This is the concept of this movie. The same seemed exciting to me. 'Baahubali' is a Kili language film. That doesn't make sense. Also, Rajendra Prasad spoke a prank language in the film. Fifi Language. It's going to entertain you all. It's a wonderful story that translates the Fifi language beautifully, with lots of comedy scenes and beautiful emotion between the father and son.
Another thing I like about this movie is how it comes out of a 30 foot nudity when an unspoken wind falls on it. It will definitely be very engaging, thrilling, and will impress you. I also worked on this movie to make all of these scenes come out awesome. It's the same with any kind of entertainment in my movies. I want this film to be as popular as my films. The teaser and trailer are ready and we will bring it to you soon, "said Anil. The film is being distributed by Dil Raju.
.